First of all, thanks to everybody who has been kind enough to take time to participate in Blogiversary 5. A lot of work went into everything, and it's nice to know people are enjoying it.
When I built the "Dave Events Page" for my tab bar, it was a last-minute idea that came together at 2:00am one sleepless night. I felt I pretty much had to create it in order to show that yesterday's contest was real. People could easily assume it was some kind of scam or whatnot, and I thought that if I showed all the other events I've been to, then linked to people who could vouch for me, it might seem a little less crazy. Traveling to meet my readers and other bloggers is nothing new in my universe, but seems very strange to most people.
As you can imagine, compiling such a complex list that spans four years is no easy task. Especially at 2:00am.
Mistakes were made.
Many, many, mistakes.
Not only did I miss people, but entire events as well. Not to mention all the bad links.
So... the page has been updated continuously since 5:00pm yesterday as people email me corrections and I spot errors. I've also added a section for other "blogger events" I've attended (like Avitable's Halloween Party and TequilaCon) so nobody get's left out. If you want to know how or where I met the good people in my sidebar, I'm hoping they are all accounted for now!
And speaking of the contest...
For my faithful Australian readers heartbroken because Northwest Airlines doesn't service their fine country... I have news. Turns out I CAN make it to Brisbane, Melbourne, Sydney, and sometimes Cairns by using miles to book on Korean Airlines. So feel free to enter the contest, as this would be just the excuse I need to finally visit Australia...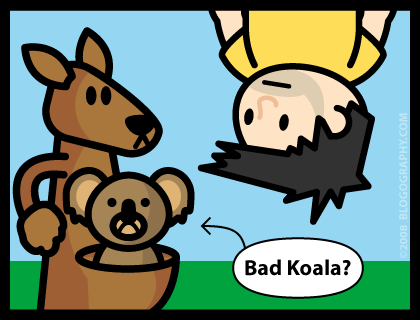 See you tomorrow when all winners will be revealed!