My brief time in Göteborg was at an end, so I said my goodbyes to Göran and made my way to Track 8 for the four hour journey back "home" to Oslo.
When you upgrade your Norwegian Rail train ticket to NSB Komfort Class, they give you tokens which can be used to get a complimentary cup of coffee or tea for the journey. Lucky for me, they also had hot chocolate.
Which comes out of the vending machine SO much hotter than the word "hot" can express.
I mean, seriously... unless you are craving a mouth-full of seared flesh, what is the point of serving a beverage at scalding temperature? It's like when people order a drink at Starbucks and ask for it to be "Extra Hot." What the hell for? Are you going to kill somebody with it? Melt a hole through a steel girder? Boil pasta? Because it's certainly not suitable for drinking...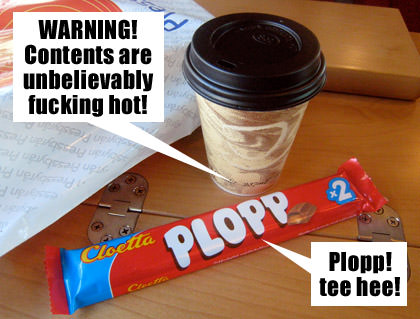 While in Sweden, I highly recommend picking up a Plopp candy bar. I first bought one just because the name sounds funny. Where I come from, "plop" is another word for "crap" (as in "cow plop") and I was intrigued. Now I buy them because they are sublimely delicious. It's chocolate filled with caramel, but they've infused it with toffee flavoring for a mind-blowing treat that tastes nothing like crap.
And speaking of treats... arriving back at Oslo, I immediately headed to the nearest kiosk so I could pick up a bag of crack...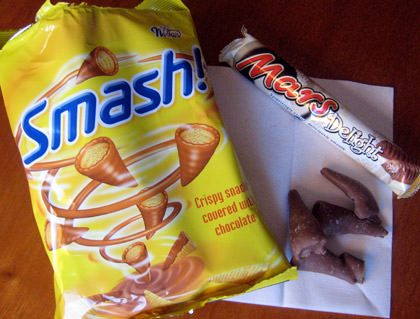 Actually, I think crack would be less addictive than Smash!, but I'd have to give crack a try to be sure. All I do know is that Karla has reached new levels of all-consuming evil to afflict me with this new candy dependency. As if Mars Delight wasn't addiction enough for one man to bear.
And speaking of crack... my old room was as small as a closet, which led me to complain about not having enough space to have a hooker over. Apparently the hotel reads my blog and felt sorry for me, because my new room is at least four times larger. Not only could I fit in a hooker now, but there's room left over for a full breakfast buffet complete with omelette station...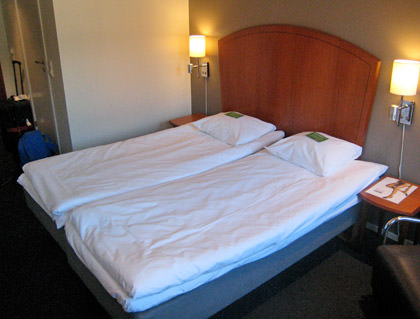 A pity I'm nearly out of money and can't afford a crack-whore. What I really need to find is a Smash! candy-whore. Heaven only knows I'd be willing to trade sexual favors for a bag.
And, lastly, I present Goodbye Sweden: a photographic series in five parts by David Simmer II...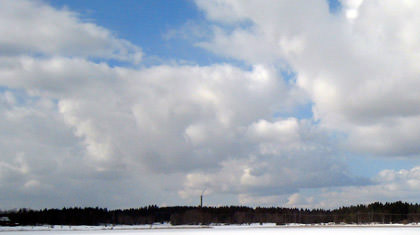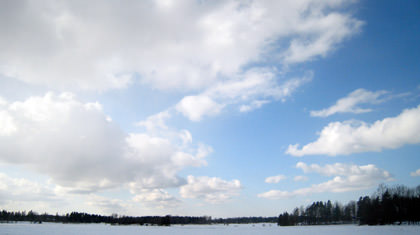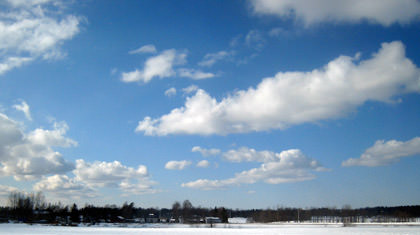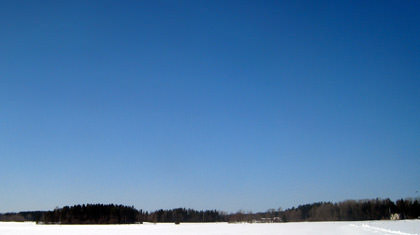 Sometimes you look out your window and it feels good to be alive...