Ooh look at me! Thanks to Germanwings Airlines* and Flugnummer (flight number) 720, I'm someplace I've never been before... Warszawa (Warsaw), Poland!
Today officially marks the end of what I affectionately refer to as "HellQuarter"... the months of October, November, December, and January... where I am at my busiest. Sure I am busy the rest of the year too, but this is the time where it's the worst. This is the time of year I consider wearing adult diapers so I don't have to waste precious minutes running to the toilet. The problem is that I can't find anybody to come change my diaper, and I'm sure as hell am not going to be the one to do it. I already have my hands full with my monkey...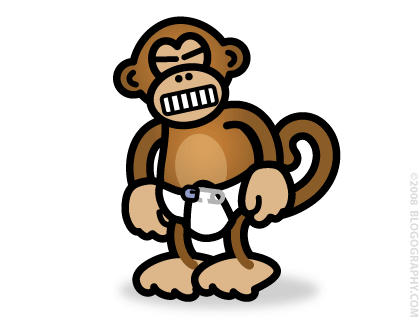 This is the reason why I haven't had much time to comment on your blogs or reply to comments on my own blog (which I've just learned is a major pet-peeve of Avitable's, so I guess I'm not invited to his Halloween party this year). It was a daily struggle just to keep writing in Blogography and stay current with my blogroll, so something had to give. But I still read and treasured every comment I got during HellQuarter, so I hope that counts for something.
Anyway, my original plan after work was done was to go to Bucharest, Romania for the Grand Opening of the Hard Rock Cafe there. But the opening date had already slipped once or twice at the time I needed to buy my tickets, and I was worried it would slip again, so I didn't want to risk it (the cafe ended up opening January 20th, darn-it!). Looking at the big map of Hard Rocks, I took note of those properties I haven't yet visited in Europe (Oslo, Gothenburg, Warsaw, Malta, Moscow, and Gran Canaria)... then selected the location with the cheapest airfare, which was Warsaw (probably because it's the closest). And here I am.
In a happy stroke of luck, my friend and fellow Hard Rock enthusiast, Perry (who was my partner-in-crime for our now-infamous Hard Rock Run in 2004) was able to join me for dinner at the beautiful Warsaw Hard Rock, which is in the massive new Złote Tarasy complex that's across from the very cool Palace of Culture and Science building...
Tomorrow we're going to tour a bit of the city, which promises to be interesting. It's always fun to explore someplace you haven't been before.
In the meanwhile, I'm going to try and make the most of my internet access, which costs $40 for 24 hours at my hotel here. I had thought perhaps I might have better luck with the OVERWHELMINGLY FUCKING TRAGIC STATE OF THE US DOLLAR in Poland, but apparently I'm wrong about that. Our currency is worthless everywhere.
Stupid economy.
* By the way... if you are looking for cheap inter-European air travel in or out of Germany, I highly, highly recommend Germanwings. Despite their rock-bottom prices and lack of assigned seating, they are still one of the best airlines I've ever flown. The planes are super-clean and impeccably maintained. The staff and cabin crew are exceedingly friendly and helpful. All of the seven times I've flown with them, my flights have departed and arrived on schedule. All-in-all, a wonderful airline I'm thrilled to be flying.
And, on that note, I think I'm off to bed now, where I'll be dreaming of Köln's Spritzringe donuts.