What an incredibly crappy day. I wish I could forget most of it ever happened.
As anybody who reads Blogography might guess from previous entries, I'm a major fan of Betty White. She totally kicks ass, and I maintain that every show on television could be improved by having Betty White guest star on it (as she's done many, many times before). The woman is fearless, talented, generous, kind and not above poking fun at herself... I hope I'm as relevant as she is when I get to be her age.
And today is Betty White's 86th birthday...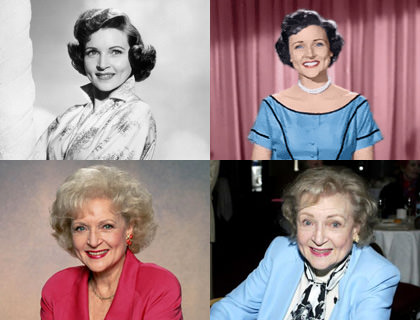 While sending your best wishes Betty's way, you might also want to give a shout-out to Miss Britt and Kentucky Girl, who share a birthday with her. It's an auspicious day to be born, that's for sure.
In other news, those of you with iPhones who have installed the latest update and make a WebClip Bookmark to Blogography will now get a nifty custom icon. Just be sure to pause when the screen comes up to name your shortcut so it has a chance to load...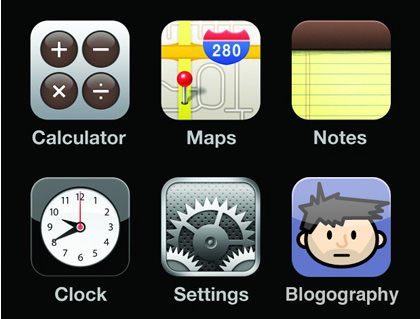 For other iPhone goodness, you can also find Blogography wallpaper here (in an extended entry). Eventually, I'll get around to creating a custom version of my blog for easier reading and access by iPhone users. It works pretty well now, but I think there's some things I can do with the navigation and layout to make it even better.
Sigh. I ♥ my iPhone, but I sure wish they would let you adjust the exposure of photos taken with its camera.
Earlier today I was reviewing my DaveStalker iPhone Flickr Feed and got a little depressed. From time to time, when the lighting is perfect, you get a really great shot, but the majority of the images are all dark and murky. Sure it's better than nothing, but it seems stupid that Apple can't give you a slider to brighten things up a bit when needed. Perhaps they'll put that in the next upgrade?
Hmmm... I think I need me some Oreo cookies and milk before bedtime. That will make everything all better.