Well today totally sucked ass.
Just as I knew it would. I expected it to suck ass. Somehow I thought this foresight would make it easier to live through to the rain of shit that fell all over my life, but I was wrong. So wrong. With every new horror that popped up, I was worn down just a little further. I haven't measured my height or anything, but I must be at least 3 feet shorter than I started out this morning. And my head hurts.
But there was a bright spot when I woke up and saw that USA Today has a sneak peak at the new Speed Racer movie in production. And the photos are incredible. Word is that the Wachowski Brothers are creating a movie unlike anything seen before (not a surprise considering they were also responsible for The Matrix)...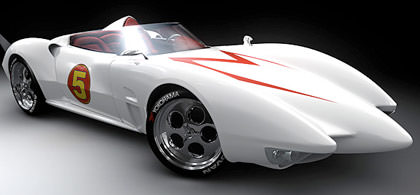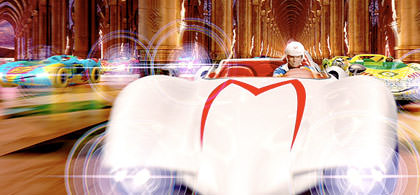 I was a massive fan of the original Speed Racer cartoon when I was a kid (it had a monkey in it!), and am really psyched to see how this film is going to play out. Unfortunately, I have a long five months to wait. In the meanwhile, I guess I'll just go stare at the sneak peak photos again, and play make-believe Speed Racer like I used to...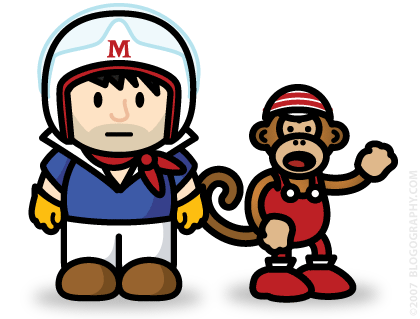 And then prepare myself for yet another crappy day tomorrow.
UPDATE: The Speed Racer teaser trailer is now online. This is going to be so cool. Look, it's Chim Chim!!