Is there anything more terrifying than having a few drinks and playing Guitar Hero?
I suck ass at even the "easy" level, and alcohol doesn't seem to help.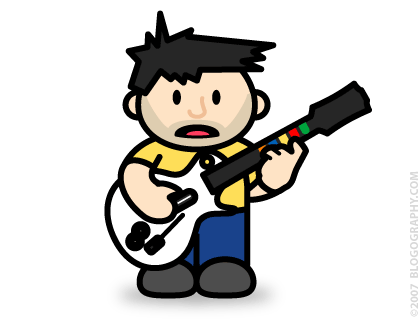 In happier news, I finally saw the film Kinky Boots and am absolutely astounded at the acting ability (flexibility?) of Chiwetel Ejiofor. The guy is amazingly talented. His role as "The Operative" in Serenity is by far my favorite, but his playing the transvestite "Lola" in Kinky Boots blew my mind. Now I am really wanting to see Dirty Pretty Things.
Despite being rainy and a bit depressing, the weather in Seattle is still a massive improvement over Spokane.