In the dead of night (which now comes at 6:10pm in the evening) as I was driving home along the winding roads of Highway 2, I came across a deer standing in the middle of the road. I was able to easily slow down and drive around her, but was really worried about cars behind me. So I stopped and turned on my emergency blinkers with the intent of warning people away until the deer was finished crossing the road.
Except she didn't.
She turned around and came walking towards me.
For anybody not familiar with deer, this is unprecedented. These are timid creatures which scare easily.
Not knowing what to think, I came to the conclusion that the poor thing was confused, injured, or both. Usually, I would have honked my horn in an attempt to get the deer to run away, but figured that scaring her was not the best move if she was hurt. Instead I started backing up slowly along the shoulder of the road with my emergency lights still flashing, so I could get a better look. The deer just stood there, apparently uninjured.
At least she did, until a car coming the opposite direction managed to (finally) scare her away. Off she went, probably down to the river to get a drink.
I would have joined her, but following around a deer during hunting season is probably not good for your health.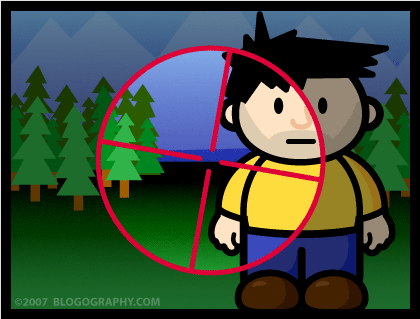 So glad to be home again.