A last-minute trip to Seattle was complicated by a heavy mist all the way over the mountains. And, as if that wasn't bad enough, I was driving in frickin' dark thanks to the insanity of Daylight Saving Time (it's pitch-black at 5:30 now!).
Anyway... now that I'm here at last, I'm exhausted from driving and am going to skip blogging so I can (hopefully) get a little sleep tonight.
But before I go, a few eerie snapshots taken on the trip over...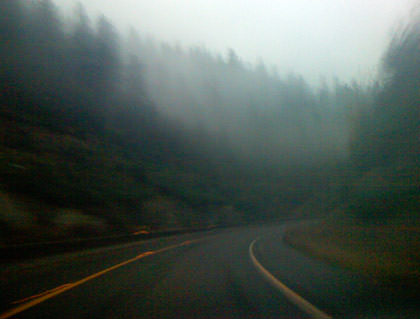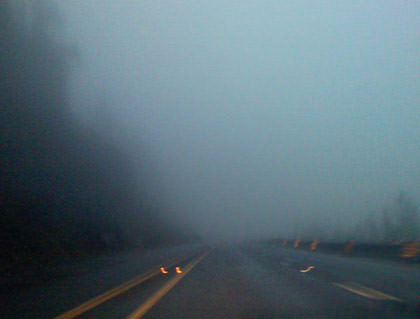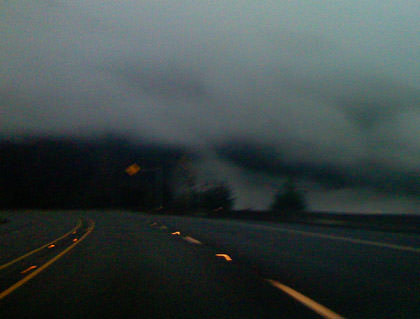 Somehow, the crappy quality of the images only serves to make them look even better... like shots from The X-Files or something. Thanks iPhone!
Hmmm... wouldn't this make a cool Stephen King movie?