For a while there, most everybody I know was obsessed with The Secret. Apparently Oprah had endorsed the program, so it must be true.
This book basically tells you that you can have whatever you want if you believe with all certainty that it's already yours. Such thinking opens you up to the miraculous "Law of Attraction" which allows you to control the universe. Since that's my ultimate goal in life, I decided to set aside my feelings (namely, that The Secret is full of crap) and give it a try.
But what would I test it on?
I found an advertisement for a beautiful new residence tower being built in downtown Chicago called 50 East Chestnut. I decided that I would use The Secret to get myself a new home in the building. I ripped out the ad and posted it on my nightstand where I could see it every night as I went to sleep and every morning when I woke up...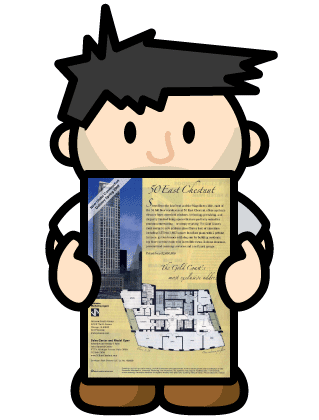 Twice a day, morning and night, I would picture myself at 50 East Chestnut looking out over Chicago from my residence on the 24th floor. I totally owned it, and believed that the Law of Attraction would make it mine...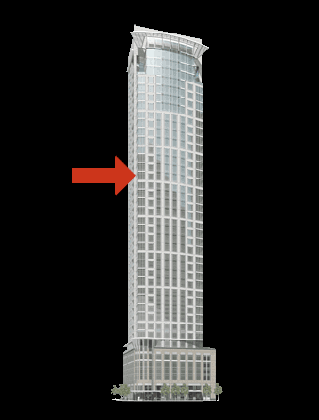 So here I am, exactly one month later, and I don't have a home at 50 East Chestnut on the 24th floor.
Oprah, that lying bitch.
Not that I'm surprised. If The Secret actually worked, then everybody would be living in mansions, driving Porsche convertibles, and rolling around naked in big piles of money with supermodels.
Maybe I was reaching too high? Perhaps if I used The Secret to attract a box of chocolate pudding I'd have better luck?
Chocolate pudding rules.