MacOS X 10.5 Leopard is mine at last.
It's been a while since I had looked at the Leopard Developer Build, but the finished product seems pretty much the same to me. After working with it for a few hours, I can say that I am pretty happy with the upgrade. There are several new features and cool tools that make the $199 I spent for the "5 User Family Pack" worth the money (it's $129 if you are upgrading a single machine). Most of my problems with Leopard are aesthetic in nature (the new folder icons are heinous and indistinguishable, the new Dock is a mess, and the new translucent menu bar is confusing, to name a few)... this is probably a good thing, because they will be the easiest to fix (just waiting for a new version of CandyBar!).
So way to go Apple! After how badly Microsoft wrecked Windows with Vista, it's nice to see that Mac users aren't going to be suffering the same fate. I'm loving Leopard...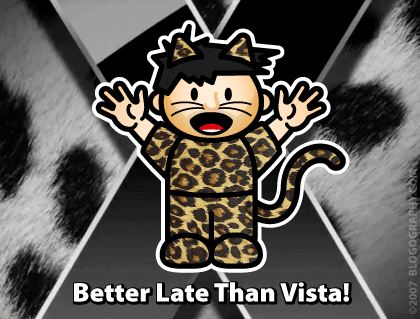 And now it's time to put the computer away and go play...