It seems strange that I've attended several blogger meets around the country but have somehow managed to overlook the major metropolitan city right here in my back yard... SEATTLE!
Well, last night that was finally rectified as the very first Daveattle Blogger Meet-Up was held. Unfortunately, it was kind of last-minute and had to happen on a Sunday, but people were kind enough to show up anyway...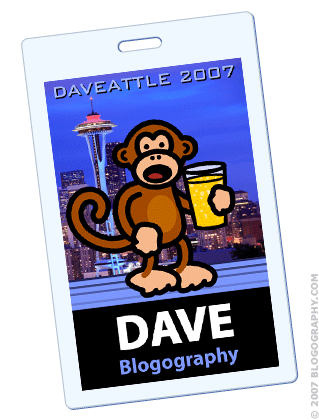 It was a great group of bloggers and a fun meet...
Dinner was most excellent at Capitol Hill's Elysian Brewing Company...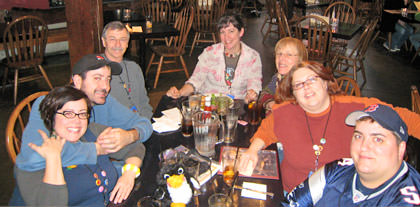 Sizzle, Me, Rick, Kristin, Rick's wife Julie, Tracy, and Tracy's friend Holly
Thanks again to everybody who took time out of their weekend to hang-out with me, and I hope we can do it again next summer!
Meanwhile, on the television front...
This was my last episode of Chuck. How in the hell could such a brilliant concept be so utterly and totally ruined so quickly? I am so f#@%ing tired of Chuck being such a whiny little bitch ALL THE TIME. He has two modes... 1) scared and 2) nervous... and I am sick to death of them both. When a series called "Chuck" would be a better show without Chuck, what's the point?
Back to work...