Two of the hotel spiders have disappeared, leaving me with one sole window-mate remaining. At first I thought that he might be dead, but then I saw him wandering around his web and upgraded his condition from "dead" to "feisty zombie." He's out for blood alright, and it's only a sheet of double-paned glass that separates him from mine.
From a distance, Wesley (that's what I named him) is a fairly innocent-looking creature. He's small (less than an inch in length) and could even be considered "cute" if you can get past the fact that he'd gladly kill you if he had a bit more size on him. But when you put your camera on super-zoom, Wesley looks pretty terrifying...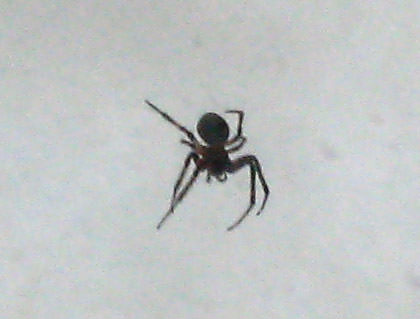 He's not somebody I'd like to have as a house-guest, that's for sure.
Anyway, I'm all ready for Davecago2 tonight, and am really looking forward to seeing everybody...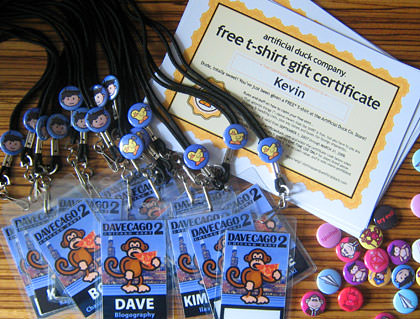 UPDATE: Well, I was planning on posting about the event tonight, but it's past midnight and I have to be up at 5:00am... so I guess my Davecago wrap-up will have to wait for another day. Suffice to say that it was big-fun, as always, and a big thanks to everybody who made the trip!