Today has been a much better experience than yesterday. Instead of wanting to shoot people in the face, I merely want to break their knee-caps or give them a wedgie or something. Of course, I'm blogging early, and so there's plenty of room for massive trauma to strike before the day is done.
That probably sounds pessimistic, but I prefer to think of it as realistic. And THAT probably sounds defeatist, but I prefer to think of it as not setting myself up for disappointment.
In other news... it is SO on, bitches!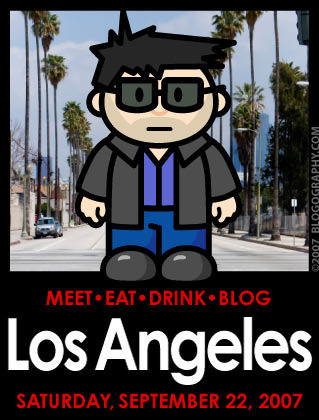 I don't know where or what time yet (suggestions welcome!), but I will be working in La La Land during the week and totally ready to meet on Saturday for big fun and excitement. So if you think you'd like to come hang out with swell bloggers and have a bite to eat, please email me at dave@blogography.com so we can get a head-count and I can make name-lanyards and reservations and stuff. Hope you can make it!
I haven't asked Paris if she'll be able to attend yet (she's working on both a new album and a new book), but I've got my fingers crossed...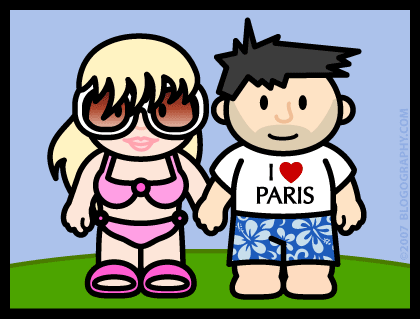 Lil' Dave is totally not wearing panties in this shot...
Next up will be Orlando, hopefully in October, but I haven't planned my schedule that far out. Heck, I'm still trying to figure out what I'm doing tomorrow.