In a mere two weeks, I'll be in Chicago for big-time fun and excitement, culminating in Saturday's blogger meet-up in the city on the 25th. Just like last year, the guest list is packed with a great bunch of people, and good times are sure to ensue!
Right now, we are planning to meet for dinner at Pizano's on Madison, in The Loop. But before we can make reservations, we need a head-count. If you are able to attend, please email me so I can call up and make reservations next week. Even if you've already told me you're coming, It would be great to have confirmation that your plans haven't changed.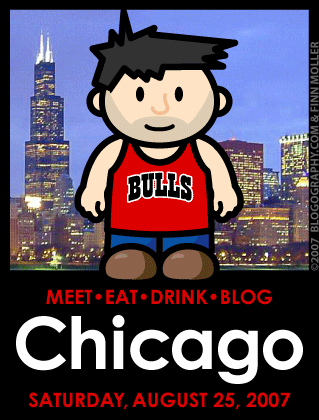 Last year, dinner was just the beginning, and the festivities continued on into the night, as we just couldn't get enough of each other. Talking with people who "get" blogging is a treat, and I cannot wait to hang out with everybody again this year. Hope you can make it!
In other news, I've finally given up waiting for the mailing tubes to ever arrive for mailing out Artificial Duck Co. print and photo orders. I've done some test-mailings in boxes, and everything has arrived in great shape, so I'm just going to start mailing them out that way. This kind of makes me feel bad, because $5 of the price for the prints was to accommodate the cost of the tube and additional mailing charges. Now that I'm not using them, I've overcharged everybody by $5. To make up for it, there will be some extra goodies sent along with the orders. Again, thanks so much to everybody for their patience while I got this all sorted out!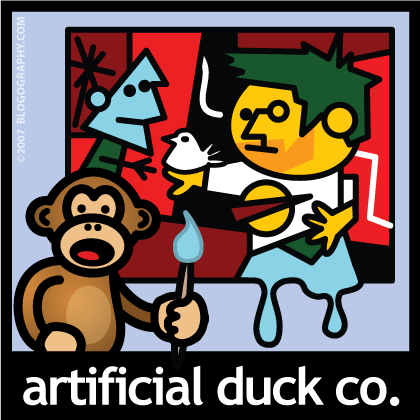 Cover of the Artificial Duck Co. Print and Photo User Guide Booklet.
And now, it's time to get ready to head back to the coast for the weekend...