Who is the sadistic bastard responsible for designing the air conditioning in cars?
As I was driving back over to the coast in the heat, I noticed that my air conditioner has four fan settings: dead air, light draft, wimpy breeze, and HURRICANE ASSAULT!! And then I started thinking back to the cars I've owned, the cars I've rented... basically every car I've ever driven... and realized that they were all the same. For some reason, they skip 2 or 3 steps before you get to "HI" which means you either bake or freeze...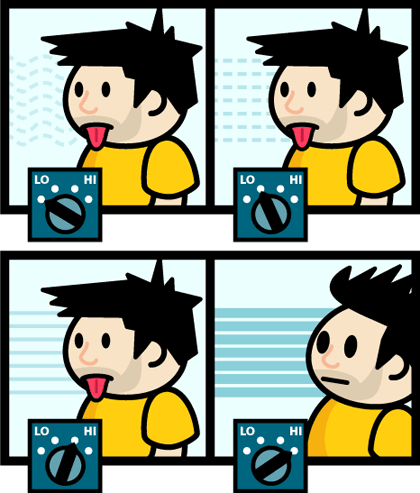 I spent most of the trip trying to come up with that magic combination of fan speed and temperature that would make me comfortable, but never managed to find it.
Eventually I shut the thing off and just rolled down the window.