Oh yes.
And It's just a frakkin' cool as I knew it would be...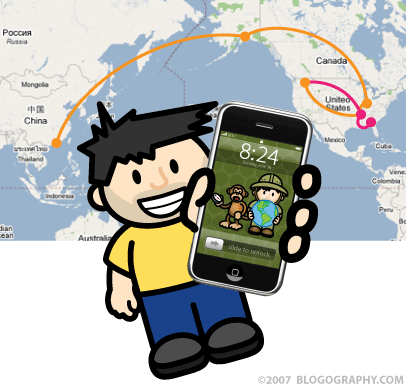 Amazing how handy it is to have Google Maps and the entire internet with me everywhere. I find myself turning to iPhone constantly, and I've only had it one day. Heaven only knows what my life will be like once its been fully integrated. Sure AT&T's EDGE network is painfully slow, but do I really care when I'm out in the middle of nowhere and need driving directions? To get un-lost, I'm happy to wait a minute for a map.
What really gets me is how great this is for a version 1.0 product, and I can't fathom what cool stuff Apple will be adding in the next update. iPhone is an incredibly functional and useful tool that's a joy to use. And, get this... the phone quality is not sacrificed... calls are SO much nicer than with my old P.O.S. mobile phone. Now that I have iPhone, I can't imagine going back to anything else.
Side note: Dave's wish list for iPhone 2.0: GPS functionality that integrates with Google Maps. Automated voice dialing.
Anyway, on my way back from work, I passed through Thomaston, Georgia, and couldn't resist stopping at the local Piggie Park drive-in for a grilled cheese sandwich and some fries...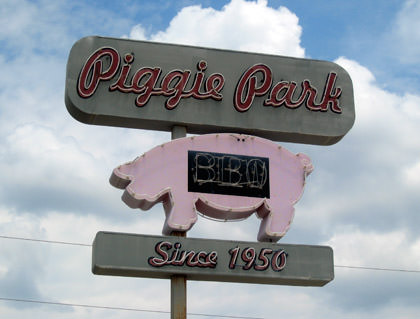 My sandwich was a very reasonable $1.35!! I can't remember the last time I paid under $2.00 for a sandwich...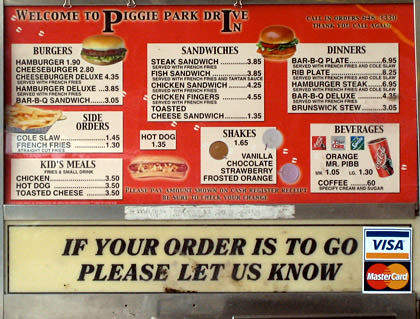 The place has been around since 1950, and is very popular. Even at 2:00, the place had a steady stream of customers. At the lunch hour it must be over-run...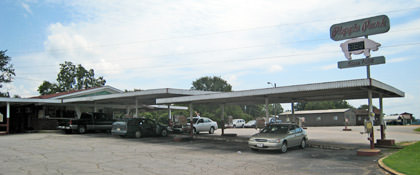 And from the "totally tasteless but funny department," I saw this sign for a mailing service today...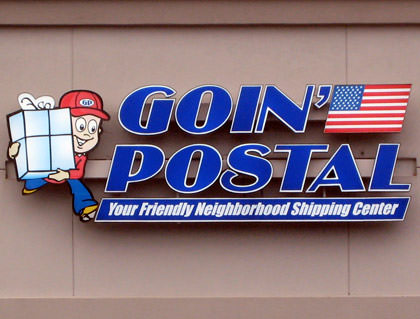 Tonight will be my first night in four days where I'll actually have time to get some decent sleep. Needless to say, I am looking forward to that. The only thing that worries me is the impending thunderstorms which iPhone says are due to hit both Georgia and Wisconsin for the next couple days. I wonder what the odds are that I'm going to be stuck in Atlanta? Given my luck, the airport will be completely destroyed.
Oh well. It's not like I'll care... I'VE GOT MY iPHONE, bitches!