And I'm back home.
Unfortunately, magical elves didn't come in while I was away and pack up Artificial Duck Co. T-shirt orders, so that's what I've been doing for the past five hours. Out of over 320 orders placed, I now have only 108 left to ship. Wheeee. I'm on target for having everything shipped out by the end of the week. Almost.
The mailing tubes for the prints finally arrived this morning, but there's a problem. They were out of stock on the tubes I had ordered, so the supplier called and asked if I could use a tube that was 1-inch SHORTER, which I assumed meant shorter in LENGTH. What they ended up sending were tubes 1-inch shorter in WIDTH. Unfortunately, this curls the prints too much. So I'll be sending 47 orders without their prints, and mailing them separately when the correct tubes come in. It's a bummer, but the last thing I want is for stuff to be ruined before it even arrives, so there you have it.
In the meanwhile, I am beginning to forget what it's like to have a living room, because there are boxes of shirts and pins stacked in every corner...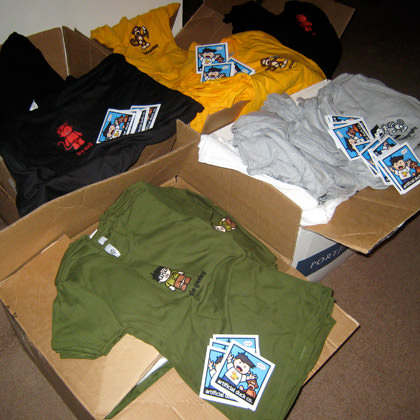 Crazy. Why am I doing this again?
And, in news that makes me go "squeee!"...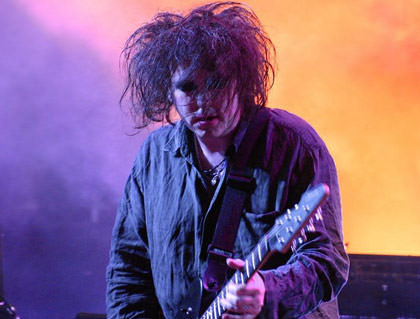 OMG! THE CURE ARE GOING TO TOUR THIS YEAR!!! They'll be in Seattle October 8th. Sweet!
And, in news that's not really news...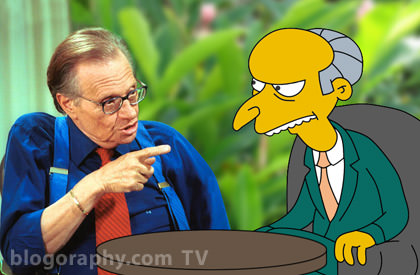 Why in the hell does Larry King still have a job? I've never been that impressed with his "interviews," but the ones I've seen lately have just been awful. Horrendously tragically awful. Half the time I get the impression that he doesn't even know who he's interviewing, or even what he's doing there. Tonight he was interviewing Al Gore, so I tuned in to see when the world is ending. At one point Larry was creeping me out, and I couldn't figure out why... until I realized it was because he had turned into Mr. Burns from The Simpsons. It was only for a moment, but I couldn't stop thinking about it for the rest of the show. And it turns out I'm not the only one who thinks so.
And, in news that makes me want to beat the crap out of somebody...
Monkey Justice is never blind... it just closes its eyes when convenient.
I sat on the news of Scooter Libby's prison sentence being commuted by President Bush in the hopes that my all-consuming rage would abate. But it hasn't. WHAT THE BLOODY F#@%?!? Bush had no problem EXECUTING prisoners left and right as governor of Texas, but he considers 30 months in prison to be "excessive" for a criminal convicted of a serious (if not treasonable) offense? How can this be looked at as anything except a strategic move to keep Scooter Libby from testifying at his appeal... and potentially implicating Karl Rove, Dick Cheney, and other top-level administration officials in the crime? What a f#@%ing joke. President Bush said that if anyone in his administration was involved in leaking Valerie Plame's name that they would suffer the consequences. Well, here was his opportunity to live up to his word. Libby was prosecuted by a Republican prosecutor. The judge in the trial was a Republican. The jury was vetted by the Republican defense. "The consequences" of the guilty verdict involved Libby serving 30 months in jail. But not anymore. So much for "suffering the consequences." Next time I have jury duty, I'm just going to vote 100% innocent at any trial I serve on no matter what happens. Why should I bother believing in justice and convicting criminals when a guilty verdict and subsequent sentencing doesn't mean shit to the President of these United States of America?
Just 563 days left...