It's positively frightening how dead the blogosphere has been today.
I can only guess that everybody is on extended holiday from Independence Day, and/or just doesn't feel like blogging now that summer has arrived. Not that I can blame them. The weather here has been incredible lately (92° with clear blue skies) and, if I didn't have work to get done and T-shirts to ship, I'd probably be ditching my blog and out there enjoying it as well.
But I kind of have to blog today because... ooh... ooh... ooh! There's a date for the Chicago blogger meet now...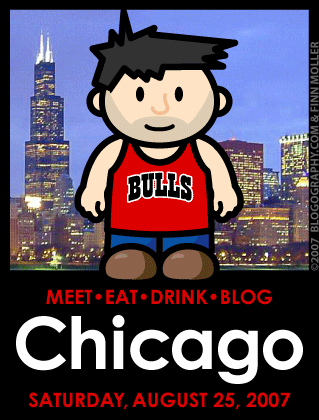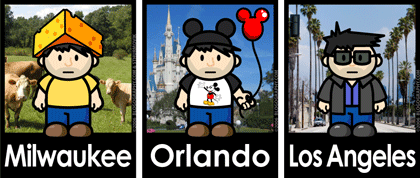 Mark your calendars for August 25th! Last year in Chicago was a total blast and was attended by a number of notable bloggers, including...
And, of course, ME from right here at Blogography.
This year promises to be equally sweet, and the location will be picked out once we all have an idea how many people will be showing up. An early favorite is the remarkable Pizano's Pizza on E. Madison in The Loop. They, of course, have a fantastic award-winning Chicago Deep Dish pizza, but it's their crispy buttercrust pizza that's the cat's meow.
Oh great, now I'm going to fall asleep with Pizano Pizza buttercrust fantasies in my head.
Home-delivered by Elizabeth Hurley, of course.