My afternoon was pleasantly interrupted when Bad Robert's Super Deluxe Girlfriend dropped by to return my Batman DVDs.
"Because of you, I've been stuck watching Batman cartoons for the past week... thanks a heap!" she says as she throws the boxes for seasons one and two at my head.
Ordinarily I would launch into a diatribe about how animation is an artform, and how Batman: The Animated Series is one of the best representations of the character outside of the original comics. But any woman who can hold her own against the crazy stuff Bad Robert does is nobody to be trifled with, so I hold my peace...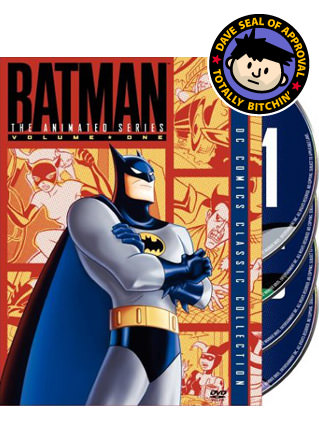 "Thanks!" I say cheerily.
At this point, Super Deluxe Girlfriend scrunches her face a bit and says "Ooh, is somebody in a bad mood today?"
"Wha-? No, I'm good. Why would you say that?" I ask.
"Well, when somebody as notoriously white as you wears black in the summer, it makes you look like you're either going to a funeral or are in a cranky mood."
Err... really? I say, my voice rising at the end in disbelief. "I was going for evil, not cranky."
After an uncomfortably long pause, Super Deluxe Girlfriend says: "Yes, well, maybe if you had an eye patch or something... but I'm not feeling 'evil' here..."
"Fine," I say. "Tell Robert I'll be dropping off Batman seasons 3 & 4 this weekend."
"Ah, now I'm feeling it," she says as she turns to walk out the door.
Hah! THAT aught to teach her to question my evil nature!
"He who is bent on doing evil can never want occasion." — Publilius Syrus
In other news, I saw where fellow blogger Laurence made herself into a Simpsons character, and decided to try it myself. I had to make some slight modifications, but here we are...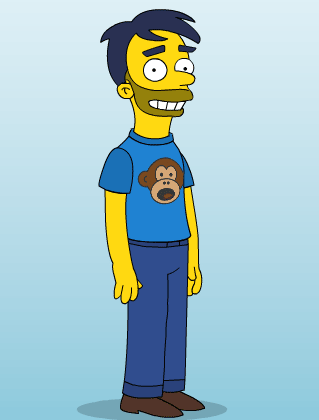 HOT!