"The 24-bit eggplant will be analyzed!"
I always pay a visit to Rotten Tomatoes before I even think about seeing a movie. But when I noticed that Satoshi Kon had a new film out called パプリカ (Papurika = Paprika) I didn't care what any critic might have to say. This is the genius behind one of the best animated films ever, Millennium Actress, and I knew immediately that I simply must see it. I had essentially been working two jobs all day, and this was just what I needed to decompress before going back to the hotel for another five hours of work that still needed to be done.
Turns out I didn't need to worry. Rotten Tomatoes has an aggregated score of 90% Fresh for Paprika, and I totally loved it.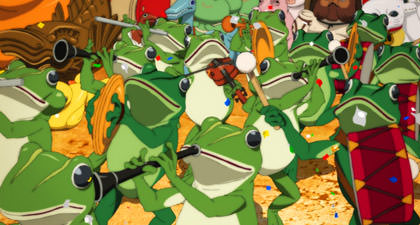 The story centers around a brilliant woman psychologist named Dr. Chiba who is working with a team of dream research scientists. Thanks to the invention of a device known as "DC Mini" she can enter the dreams of patients as her psychic alter-ego, Paprika, and help them with their psychological problems. Unfortunately, a set of three DC Mini devices are stolen, and somebody is using them to merge reality into the dream world. It's now up to Dr. Chiba/Paprika to figure out how to track down the devices, find out who is behind the theft, and save the world from madness.
The result is a mind-bending explosions of animated imagery that's about the coolest thing you'll see this year.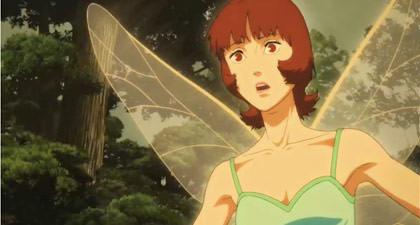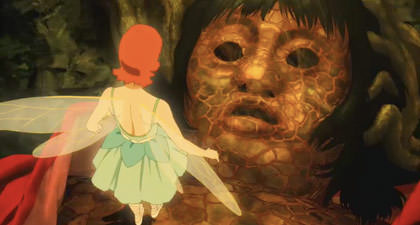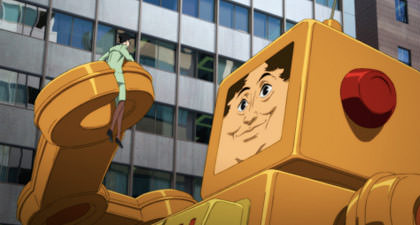 To be honest though, this movie will not appeal to everybody. People who don't care for Japanese anime may be put off by the fantastical story elements and nonsensical visuals that permeate the film. Another problem is that the plot for Paprika may be difficult to follow for those used to having every last detail spelled out for them, and don't like to use their imagination to fill in the blanks. But if you can put your brain on hold and just go with it, this in one film that's really worth seeing.
And as much as I enjoyed Paprika, the movie soundtrack is almost even more impressive, and has some very cool music by Susumu Hirasawa (who also scored Millennium Actress). The film's theme song The Girl in Byakkoya has been stuck in my head from the moment the movie started. Fortunately the track is available at the iTunes Music Store, so I can obsess over it until my mind goes mooshy. If you even think you might like Japanese Electronica... you can sample the album at iTMS (Meditation Field and A Drop Filled with Memories are beautiful).
Lastly, for anybody interested, Apple has the super-sweet movie trailer for Paprika on their QuickTime site, which will give you a taste of what you're in for (turn your volume way up to hear that amazing Hirasawa soundtrack!).
How depressing that Japan regularly cranks out these amazing animated art-pieces that are challenging and thought-provoking, and we get tired retread shit like Shrek III. Blargh.