In what has become a kind of annual Memorial Day tradition for me, I made comprehensive backups of all my computers today. Even though I regularly back-up my data, it's always nice to start over again fresh. The down-side of starting fresh is that I've accumulated quite a pile of external hard drives over the years... nine, to be exact. When I started, all my data would easily fit on a 60gig drive. This time it took two 500gig drives. Surprisingly, my excessive storage needs are not due to porn.
My problem is that I just can't throw anything away.
I have files dating back to the late 80's... text files... Usenet posts... old drawings... even a few photos from the very beginning of digital photography (at a stunning 320 x 240 pixels!). All of it's crap, of course, but it's sentimental crap from the early days of computing and I just can't bear to get rid of it. I'm crazy sentimental that way.
But I guess if there's a day to feel all sentimental, it would be Memorial Day.
As I was backing up my DaveToons folder, I ran across one that I drew up, but never used...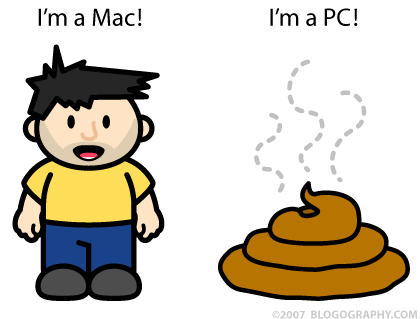 Probably because I thought it was too subtle or something.
From working all weekend, I'm about half-way caught up with the work that piled up while I was on vacation. Go me.