Well, shit! My Verizon DSL is down at home. AGAIN.
I don't know what pisses me off more... having to waste an hour with technical support when I already know what the issue is... or eventually being told that somebody will look at it when they damn well feel like it (i.e. 24 to 48 hours). What's even worse is that my Verizon DSL account doesn't come with a backup dial-up connection, despite the fact that my local phone service, long-distance phone service, wireless, and DirecTV service are ALL handled by Verizon. That's pretty f#@%ed up.
So now I have to drive into work anytime I want to use the internet, which sucks ass.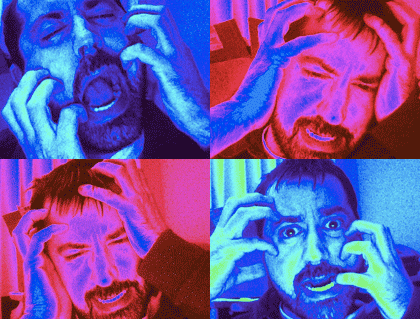 What worries me is how I start to go insane if I am disconnected from the internet for more than 30 minutes. And it's not as if I don't have anything better to do than sitting around reading blogs and stuff, it's just that my life seems so abnormal when I'm not able to go online any time I want.
Which, of course, is all the time
Crap! Now I have to drive back to work so I can post this. Having an internet addiction blows.