It's the time of year when little critters that belong outside start waking up and finding their way inside.
As I was unpacking my suitcase I noticed a small spider skittering away. I felt bad for the little guy, as he was obviously quite lost and, if he hitched a ride from Seattle, far from home. Yet, as sorry as I was feeling, I was not quite ready to have him as a roommate. The quick and easy solution to my problem was to grab something heavy and smash him. But that always seems so senseless and cruel. It's not like he knows any better, and it hardly seems fair to kill him because he isn't aware he's trespassing...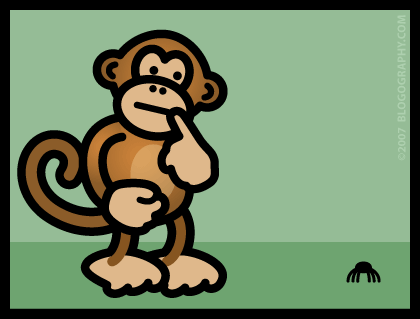 So I do what I always do... try to take him back outside.
But first I had to find him. This involved ten minutes of tearing apart my bedroom and chasing the fastest spider on earth. But eventually I managed to catch him under a glass and slide a card beneath. Once caught, he didn't put up much of a struggle, and sat there motionless on the card awaiting his fate.
Which was to be put on a nice shrub just outside the building where, hopefully, he'll be happy.
In a world where it is increasingly more common to kill a life than save it... where it's far easier to destroy something than to create it... it's the little things like this that help me feel better about my place in the grand scheme of things.
Even though a bird probably flew in and ate my spider two minutes after I set him outside.
I prefer to think that he spun up a nice web and is even now picking out wallpaper and curtains for his new home.