Honestly, it's not as bad as it looks. I actually did realize that I had misspelled "drunk" as "drukn" in last night's entry. But instead of posting an edit, I accidentally posted a duplicate copy. After I realized that I had made two entries, I went to delete the one with the misspelling, but accidentally deleted the one that was corrected instead.
Okay, I guess that actually is as bad as it looks.
But what's surprising here is not my drunken behavior. It's the fact that everybody in the comments wants to see a picture of me wearing a thong. I'm guessing this would not have been the case had I mentioned is was a ladies thong. Naturally, this being the age of digital cameras and such, photos were taken...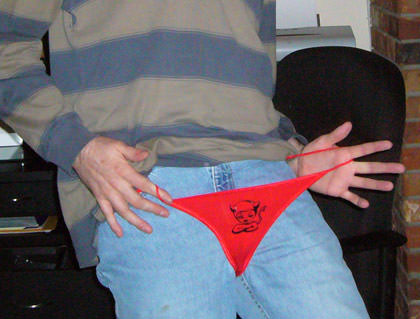 And yes, I was wearing the thong over my jeans because, even in a drunken state, I realize that nobody wants to actually see a guy wearing a ladies thong. It's not even remotely "cute" because your junk would be all hanging out...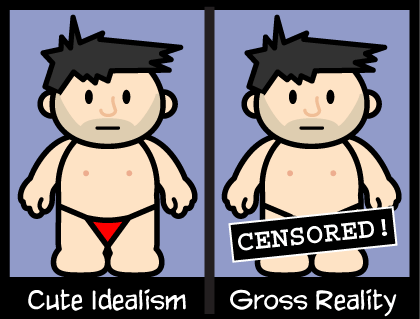 Now, had it been a mens thong with a proper pouch for my kibble and bits, then I probably would have taken my jeans off first.
I'm classy like that.