Finally. Finally the praise and recognition I so richly deserve has started to come my way. It may have taken a bit longer than I expected, but my plan for world domination has been set in motion at long last. As more and more people celebrate my greatness, my influence will grow and my destiny to rule the earth will finally be realized.
Today I was bestowed the great privilege of becoming a "Paul Harris Fellow" by the local chapter of Rotary International. It was awarded me in recognition of service to Rotary and the local community, which is a real honor. I got a medal and a certificate and everything...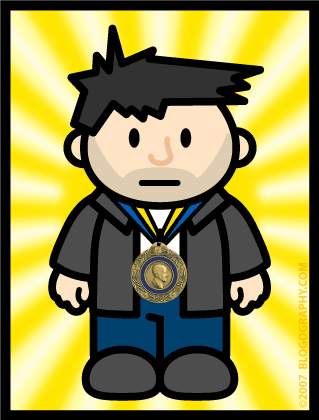 I'm thinking I'm just going to wear my medal constantly so everybody will know how great I am. It's not like I do things for the community to win prizes and get medals but, so long as they're giving me one, I might as well take advantage of it.
To celebrate, I went to dinner with my mom at Applebee's.
I had the Tuscan Cheese Spread appetizer as an entree, which tasted so good it was like a full-body massage, complete with a happy ending...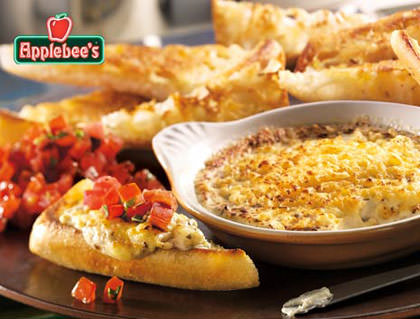 You get grilled ciabatta bread slices that you top with warm, gooey Italian cheese and a tomato-garlic salad. It's pretty amazing, especially if you like garlic. I wanted very much to spread it all over my waitress and have a party, but I try not to do inappropriate things like this when my mother's around.
I guess I'll have to save that idea for another time.
I wonder if you face jail-time for spreading hot cheese on a waitress?
I suppose it all depends on how big a tip you have leave.
And if you're wearing a medal or not, of course.