F#@%ING VERIZON DSL PIECE OF SHIT!
For the third time in two weeks, my DSL is down and, as if that wasn't frustrating enough, calling Verizon tech support results in a recording that directs you to their website before you get to any menus. IF YOU ARE CALLING FOR SUPPORT BECAUSE YOUR INTERNET IS DOWN, HOW IN THE F#@% ARE YOU SUPPOSED TO GET TO THEIR WEBSITE?!? Who is the genius who came up with this logic? Once I do finally get through, another recording tells me that Verizon is aware of the problems in the 509 area code, and it should be resolved in 24 hours.
TWENTY-FOUR F#@%ING HOURS? WTF?!?
Yesterday as I was writing my daily blog entry, it was announced that sublime novelist Kurt Vonnegut had died. As a huge fan of his work, I was sad to hear this. I've learned so much from his writing, and had thought it would be swell to write a nice long entry about him. I started a few times, but couldn't find the words to adequately express how much he meant to me. In the end, I kept coming back to a quote of his that just about says it all...
"I want to stand as close to the edge as I can without going over. Out on the edge you see all the kinds of things you can't see from the center".
Indeed.
So it goes... rest in peace Kurt Vonnegut. Time for me to read Slaughterhouse-Five again.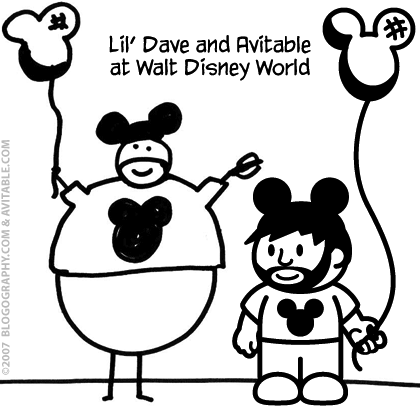 And speaking of utter brilliance, I ran across this "Interview Me" meme on Avitable's blog. Unfortunately, I don't have time to interview anybody, and had to pass on the fun. But Avi, bless his heart, was nice enough to send me his five interview questions anyway...
Out of all of your travels, what is the most interesting place you have been to and why? This is a really difficult question to answer, because I have been lucky enough to see so many amazing places. Ultimately, I'd have to say that Thailand was the most interesting, because my trip there changed my life. It was Thailand that taught me what was important in life, and introduced me to the Buddhist precepts which helped me find my path.
What do you do for a living? You don't have to give identifying specifics, just what it is that you do all day long. I'm a graphic designer, and I pretty much do whatever people are willing to pay me to do (I am such a whore!). I design advertising, brochures, web sites, catalogs, pamphlets, packaging, product instructions, clothing tags, book covers, album covers, media kiosks, and bunches of other stuff. People also hire me to create drawings, illustrations, maps, 3-D models, animation, and other creative endeavors like retouching or editing photos. From time to time I also edit and assemble video footage, design DVD menu screens, and write musical scores for them. In the past I have been lucky enough to work on storyboards for films, illustrations for comic books, character design for video games, and other cool stuff. Pretty much anything and everything.
If you had a chance to hook up with Elizabeth Hurley or save four orphans in a burning building, which would you choose? Well, Elizabeth Hurley is married now, so hooking up wouldn't be a very nice thing to do. I think I'd save the orphans so that Elizabeth Hurley would hear about my story, be impressed with my bravery, divorce her husband, then hook up with me.
What was your favorite meat when you did eat meat? Do you ever miss it? Pepperoni. There is simply no vegetarian equivalent that is worth a crap. Even worse, the fake stuff doesn't crisp up like a nice thin piece of real pepperoni on a slice of pizza does. A delightfully delicious piece of authentic 100% USDA beef pepperoni. An orgasm-inducing, mouthwatering, finger-licking, lip-smacking, slice of sublime pepperoni. Do I miss it? Nah, not so much...
What is your philosophy on life? Forgive me for once again quoting Buckaroo Banzai here, but this is what I come back to again and again when trying to summarize my philosophy on life: "No matter where you go, there you are." What this says to me is to accept things for what they are rather than trying to make them into something they aren't. Wonderful in its simplicity, really.
Excellent questions Mr Avitable! I'm breaking the rules by not inviting people to be interviewed by me, but you can go get in line behind the 75+ people awaiting questions from Avi.
And tomorrow, I'm back to Seattle. But first I'm off to work so I can post this entry.
UPDATE: Well that's odd. Just as I was getting ready to head out, the internet came back on. Bizarre.