Today I received probably the strangest phone call in my life.
Well, there was that time Bad Robert called to ask me if I knew how to get baby oil stains out of a fabric car seat, but this one was pretty strange.
My friend Natsuki called because a plumber couldn't understand her. Never mind that she speaks perfect English, the guy she hired to install a sink claimed he didn't know what she was saying. Natsuki was calling to ask if she could explain what she wanted to me, then have me explain it to the guy. Bewildered as to how this could possibly be happening, I agreed. After I had gone over everything with the plumber, he thanked me and then added "I wish these people would get educated before they move here."
Needless to say, I came unglued.
"Oh really?" I replied. "Natsuki not only holds a design degree, she also speaks Japanese, Chinese, French, and English... how many f#@%ing languages do YOU speak? Maybe YOU'RE the one who needs to be educated in how to listen to people!"
Seriously, WTF? I understand that some people have difficulty understanding an accent, but that wasn't the problem here. Natsuki's English is perfectly understandable, and there was no reason at all for a comment like that... the plumber was just being a lazy asshole who apparently has a problem with foreigners... or women... or, more likely, both. I'd bet serious money that if the plumber ever went to Japan, he wouldn't bother to learn a word of Japanese first.
Jerk.
My day was made better when I got home and saw a television ad for Dancing & Singing "Itsy Bitsy Spider-Man!!"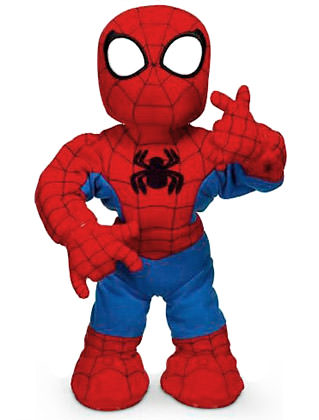 Probably one of the cutest toys ever. He can really dance! Bust a move, Spidey...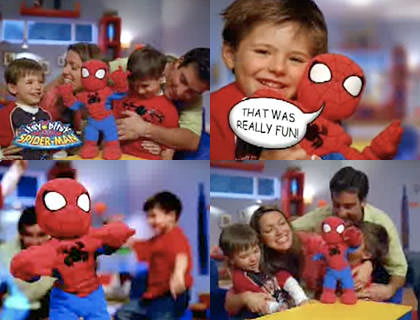 Somebody I know needs to have a baby so I can have an excuse to go buy one (then play with it before I give it to them).
This is one of those things where I'm going to get drunk one day and order it off Amazon or something.
At least that's the excuse I use when people catch me playing with my Star Trek Barbie & Ken dolls...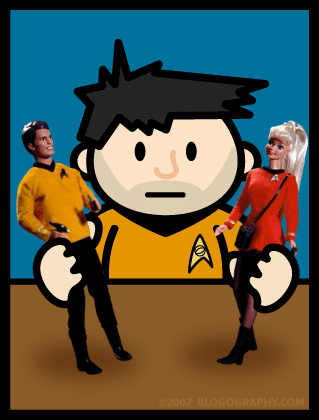 Beam me up, Scotty... I want off this planet.