Ah yes, another Valentine's Day.
Even if I didn't know this from looking at a calendar or cruising the blogosphere, I would probably be able to guess because of the search referrals showing up in my blog stats. For the past couple of days I've been hammered by people searching for "romance" and "love" and such.
One of the more popular entries returned is from a meme question I answered back in May 2005...
How would somebody go about winning your heart? Don't try to change me. Don't lie to me. Don't make me be the one to always decide what to do. Don't smoke. Don't expect me to read your mind. Don't smother me. Don't buy me stuffed animals. Don't obsess over my every move. Don't demand to know what I've been doing every moment of every day. Don't ask me to like your friends that don't like me. Don't ask me to forgive you for making out with your ex-boyfriend because "nothing happened." Don't get upset when I don't feel like going shopping. Don't be cruel. Don't play mind-games. Don't think you can't talk to me about it. Don't get mad at me for something without letting me know why. Don't go to bed angry. Don't think I don't care. Or, if all else fails, iron my shirt and buy me a beer.
Yeah, I know... I know... I'm a total romantic. But that pales in comparison to the heart-warming story I answered for another meme back in September of 2004...
What's the most romantic gesture someone's made to you? A girl I was dating completely disarmed me once when she gave me new shoelaces. Yes, shoelaces. I was flying out on a trip, and she stopped to see me off on her way to work. After giving me a goodbye kiss, she handed me a package of shoelaces with a bow on top. She had noticed that my laces were a little "mangy," and thought I should have a new pair for my trip. The fact that she paid attention to such a tiny detail in my life really meant a lot to me. No other romantic gesture has ever come close.
Awwwww... a pity she ended up going psycho on me because, other than the feeling that she was going to kill me in my sleep one night, she was a keeper. And, on that happy note, here is this year's Valentine Card from me to you...
Uhhh... you'll have to forgive Bad Monkey. He's been kicked in the teeth by love one too many times.
Anyway, Happy Valentine's Day. My cards from the three previous years are in an extended entry...
Last year was an homage to American Beauty...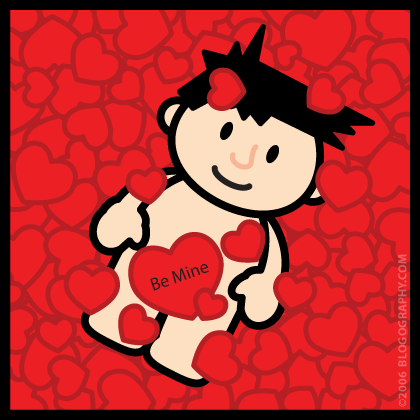 The year before that I decided to get all cute and huggable with my readers on Valentine's Day...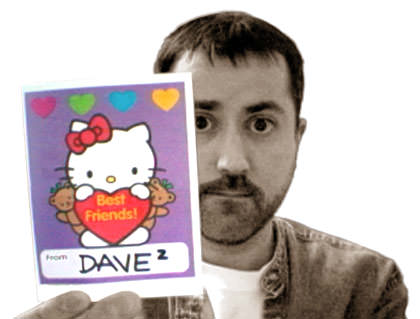 While the first Blogography Valentine was a little less hopeful...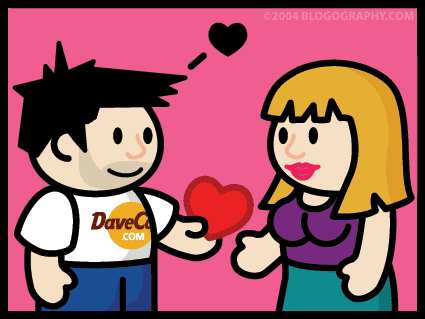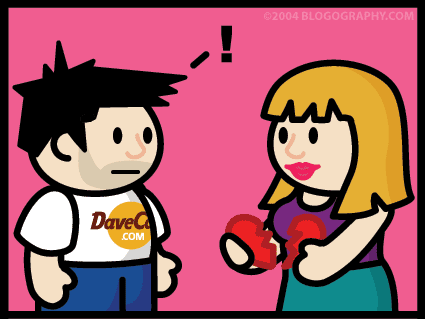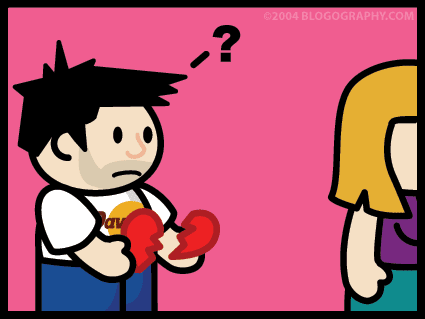 Ah yes, that one always brings back warm and fuzzy memories!