A couple years ago when they were electing a new Pope, I decided it would be a good idea to sign up for the position. It seemed like a sweet career move and, if nothing else, I thought it would be cool to drive around in the Popemobile and pick up women.
I don't know if you heard, but I didn't get the job. The Catholic Church instead decided to go with somebody who has a little more religious experience (as in 78 years old experience). This is a darn shame, because I think I would look most excellent in that Pope hat...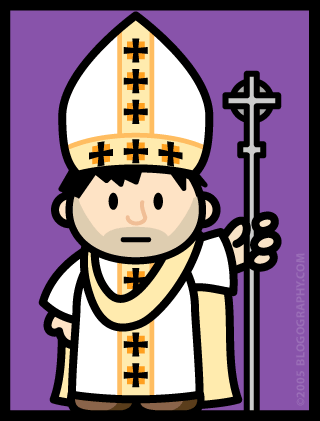 Well, today I discovered yet another reason that I really need to get that job the next time around... as Pope, you have the ability to render a decision as infallible. According to a Wikipedia entry I found, Popes rarely exercise this privilege. It is an extremely uncommon event, and one that the Pope (and the Church) take very seriously.
This would not be the case if I were Pope.
If I were Pope, ALL OF MY DECISIONS WOULD BE RENDERED AS INFALLIBLE!
Maybe it's because I'm a certified genius, but I think it's more likely because I am never wrong*. I have a track record of being infallible already, so why not take the logical next step?
It would also be incredibly handy for those times that people argue with me for no reason other that to be irritating. As Pope, I would simply decree my decision INFALLIBLE and that would be the end of it. No more arguing. No more drama. No more wasted time. Just the bliss that comes from being inarguably correct in every way, all the time.
In the event that (heaven forbid) a new opening becomes available, I'll be sending my resume off to The Vatican tomorrow.
* Misunderstood, perhaps, but never actually wrong.