Yesterday I was at the library to drop off some videos when I saw a children's book titled Airport by Byron Barton. "Wow" I said to myself, they did a book adaptation of the movie Airport for kids? That's pretty f#@%ed up! There's no better way to terrify children about flying than to tell them a story about a plane bombing!
But when I picked up the book, I saw that it wasn't a movie adaptation of Airport after all. Instead it's a book to tell kids what happens when you go on a plane trip... standing in line for tickets... boarding the plane... how to buckle your seatbelt... and all that stuff. I thought that was a pretty cool way to prepare a child for their first airplane ride.
It was cute and everything, but I think that it was pretty sanitized. There's a lot of stuff that was left out, and it got me to thinking that perhaps I should write my own children's book about the reality of air travel...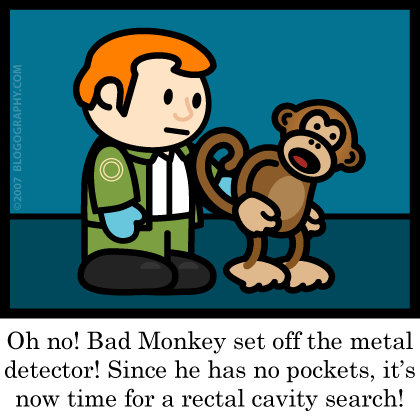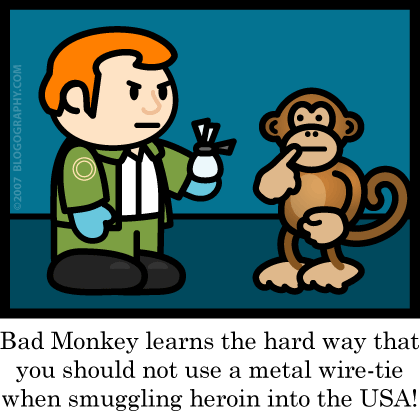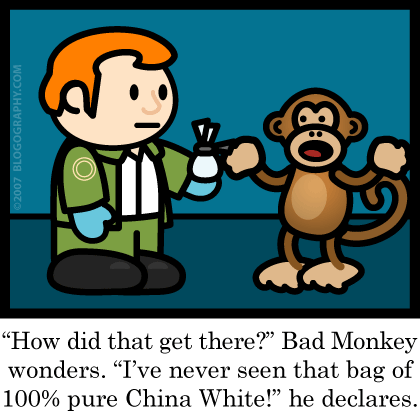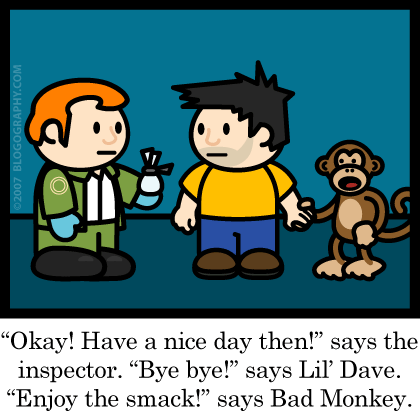 A pity that I'm already half-way through illustrating my first children's book, because this is a kick-ass idea. Oh well, on the bright side I've already got an idea for my second book.
Sigh. I wish there were books like this when I was a kid.