It's Bullet Sunday on Oscar night!
And while I am not a big fan of the Oscars (they never seem to award the proper films), I am a huge fan of movies, so here we go with the big four...
• Best Picture... Who should win: Little Miss Sunshine. Who will probably win: The Departed. Martin Scorsese, who has done some amazing work, will probably be given the statue for The Departed as a gimmee for being passed-over all these years... even though I don't think it is the best picture this year. I honestly feel that every other film nominated is more deserving to win, with Little Miss Sunshine topping my list.
• Best Director... Who should win: Clint Eastwood, Letters from Iwo Jima. Who will probably win: Clint Eastwood, Letters from Iwo Jima. This astounding film had some incredible artistic choices in direction that nobody can deny... Clint totally deserves to win for his hauntingly beautiful picture, and undoubtedly will. No other direction on a film comes close.
• Best Actor... Who should win: Ryan Gosling, Half Nelson. Who will probably win: Forest Whitaker, The Last King of Scotland. I am sure that Forest Whitaker turned in a wonderful performance as Idi Amin (I haven't seen the movie yet), but I find it impossible to believe that anybody topped Ryan Gosling's mind-blowing performance in Half Nelson. I had mixed feelings on the film, but there's no denying Gosling's brilliance in it. As an aside here, if I could pick ANYBODY to win this award, and not just a nominee, it would be Ken Watanabe for his work in Letters From Iwo Jima. This actor puts more into every amazing performance than any other actor I know, and this role was no difference. It's pretty criminal that he wasn't nominated.
• Best Actress... Who should win: Helen Mirren, The Queen. Who will probably win: Helen Mirren, The Queen. Probably the best performance in a movie this year. She WAS The Queen in this film, and humanized a very real person in a way that few actors could have managed. I would be shocked if she doesn't win.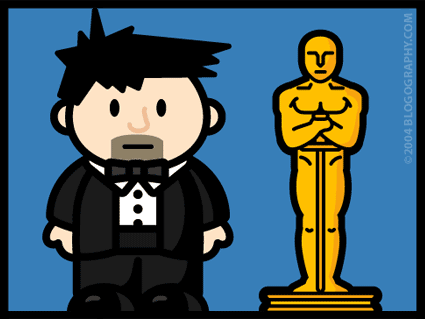 And now, I have about six hours of work to do yet tonight, so I'll be signing off. If you hear screaming, it's because Pan's Labyrinth didn't win Best Foreign Language Film...