I've never had a day go so wrong so quickly.
Things started off well enough this morning... as I was getting ready to leave the apartment, I noticed a little spider on my shoe. "Hello little spider," I said. Then I carefully hopped to the door on one foot, then down the stairs, and shook him off into a nice bush where he could live out his days undisturbed. Killing living creatures is far easier than the alternative, so I always feel happy about little things like this. As I pulled out of my driveway, I was actually in a good mood despite it being a Monday...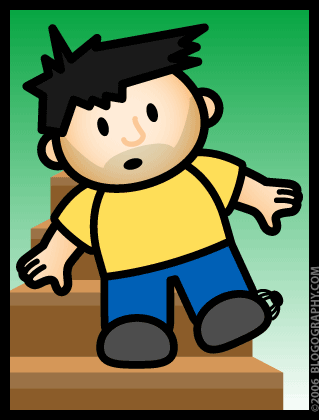 Until two minutes later when I got to the three-way stop on the way to work.
As I pulled up, there was a car just leaving to my right. I waited for him to exit the intersection and then pulled out because it was my turn to go.
Except some f#@%ing bitch behind him heard a train whistle and decided that she didn't want to get stuck at the train crossing. Oh no, she's too important for that. She decides she doesn't give a crap that it's MY F#@%ING TURN TO GO, and floors it into the intersection. This means I have to slam on my brakes which, in retrospect, pisses me off. I should have just plowed into her dumb-bitch ass and took the insurance claim. I clearly had the right-of-way, so she'd have to pay for it. Unless I killed her impatient ass, which would have been okay by me... I saved a spider this morning, so that's just balancing my karma.
But instead I rev up on her bumper and lay on my horn. I loathe the "c-word" but I was screaming it at the top of my lungs because the rage had totally blinded me at this point.
F#@%ING BITCH!!
Things just went downhill from there.
One of these days I am going to totally snap. Some asshole is going to pull something like this and I'm just going to go off the deep end. I'll follow them to wherever they're going, wait for them to get out of their car, and then run them down.
THEN BACK UP AND RUN THEM DOWN AGAIN JUST TO BE SURE THEY'RE DEAD!!! TOTALLY D-E-A-D, DEAD!!
It's going to take an entire week of meditation to get this out of my system and restore my wa...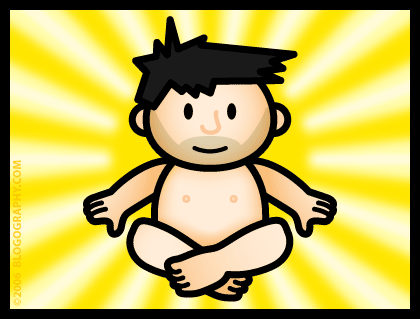 Whereas by "wa" I am referring to that most Japanese of words meaning peace, harmony, balance, and calm.
I am NOT referring to the fact that I wa-wa-wanted to f#@%ing kill that bitch*.
*I want that on the record in case I "accidentally" happen to "run into" her tomorrow morning.