I have mixed feelings on Halloween.
On one hand, you've got little moron children dressing up in costumes and losing their frickin' minds. I'm sure this has been true since Trick-Or-Treating was invented because, well, children + free candy... you do the math. The problem is that now-a-days parents don't seem to give a crap about watching their kids. They're too busy talking on their mobile phones to supervise anything (not that they seem to give a crap in the first place). Usually you can do your best to avoid it, but on Halloween the little hellions show up on your doorstep. It's not like you can avoid that (at least not without having your car egged).
On the other hand, this is the one day I can be quasi-evil in public and get away with it.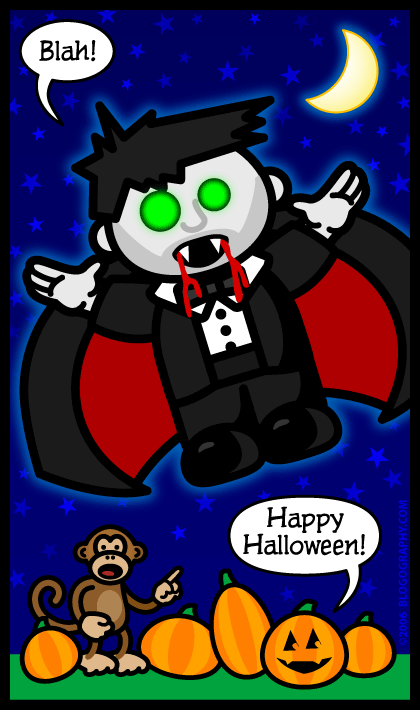 In celebration of the day, I'm going to eat a bowl of candy for breakfast.