Today I had a craving for a cheddar on sourdough sandwich and decided to run home for lunch so I could make one. Usually I am too busy to go anywhere, but I was so relieved to have my appetite back that I didn't care.
You see, I've barely been able to eat anything for the past two days because I accidentally tuned in to a TV show about plastic surgery and completely lost my appetite because I couldn't stop watching.
On the show, some mother was giving both her daughters the gift of plastic surgery for their birthdays (or whatever). The 17-year-old just wanted breast implants, which was horrifying enough. The older sister wanted a "blue-plate special" which involved getting breast implants, nipple relocation, liposuction to her neck and torso, and HUGE F#@%ING CHUNKS OF HER BODY CUT OFF OF HER STOMACH! I am not joking... they cut off these massive slabs from her stomach region, then sewed her back together. It was all pretty brutal, because they nearly had to turn her in-side-out to do the work. I nearly died.
And, if you read this entry, then you already know what happened to my testicles...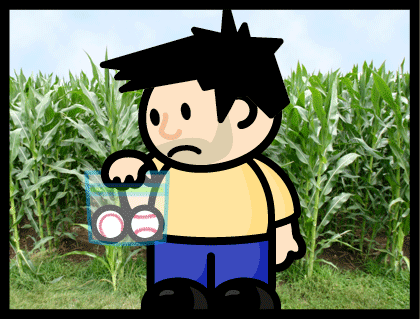 What's bizarre is that they left her arms and legs untouched, so this is what happened...
Sure she was overweight before, but now she's disproportionately weird-looking with jumbo arms and legs on a slimmed-down torso (and breasts that look like balloon animals). They never showed her ass, but I'm guessing it's the same story since they didn't liposuction it. I hope everything evens out eventually because... uhhhh... yikes! She looked better before the surgery.
And it all begs the question: WHY DO THEY PUT THIS FREAKY SHIT ON TELEVISION, AND WHY CAN'T I TURN THE CHANNEL WHEN THEY DO?!? Nothing good can come from watching it! Nothing!
My appetite may be back to normal, but I think my testicles have a few days yet before they are back to their usual massive girth.