After getting out of the movie Crank (which has the distinction of being embarrassingly stupid and totally entertaining at the same time), I went to reserve a copy of Lego Star Wars 2: The Original Trilogy for both Xbox AND Nintendo DS. Considering the first Lego Star Wars was one of the bestest games ever, I simply had to do it.
I know that it's probably a mistake to get overly-optimistic, but the sequel looks even better than the original! Probably because it's based on the "real" Star Wars instead of the totally crappy "prequels" that sucked major ass. I've been spending a lot of time over at IGN drooling over their game coverage and snagging cool shots like this...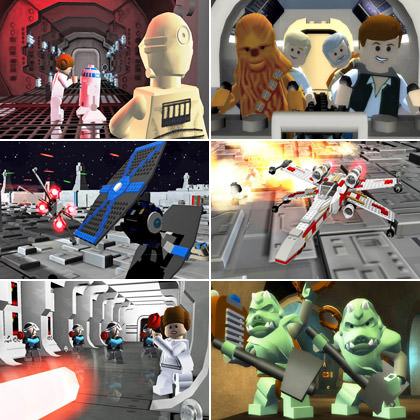 Sweet! It's Lego!! It's REAL frickin' Star Wars!! I am brimming with anticipation.
Now it's time to get back to work while watching a few more episodes of Veronica Mars: The Complete Second Season on DVD. My favorite quote so far... "The only way I could make $2000 a week at the coffee shop is if they installed a pole!"