Yes, my header graphics have been redesigned. I was quite happy with the old "look" but, for reasons I am not going to elaborate on just yet, it was time for a change. The random DaveToon in the corner is meant to give visitors something different to look at on each visit. But now I'm finding that there a lot of people who just continuously refresh the page until they see them all, so I figured I might as well save them the trouble and post all twenty of them here. Spoilsport.
Speaking of DaveToons, I got a terrific email from a guy who got in trouble at school for printing out the one where Bad Monkey is smoking cigarettes and pasting it on his notebook...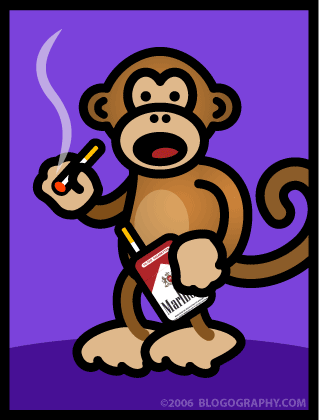 How cool is that? I'm corrupting American's youth!
Well, if it's any consolation, Bad Monkey is chewing ten sticks of Nicorette gum and burning through a dozen nicotine patches every day in an effort to quit...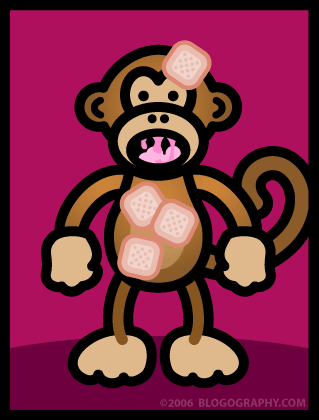 See kids, it's best to just not start in the first place.