Must... not... kill. Must... contain... overwhelming... rage.
There will be no blog entry today. I have returned from Seattle and am so freakin' pissed that I would probably punch my fingers through the keyboard on my PowerBook if I were to even attempt to explain the crap I've had to put up with.
It's all I can do to keep from screaming my head off...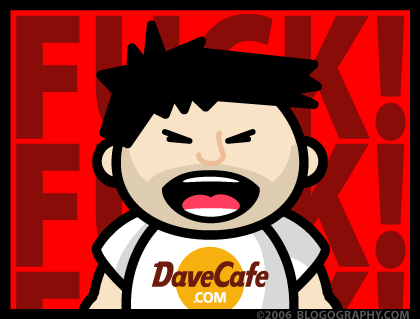 So instead I will talk about My Super Ex-Girlfriend, which was a pleasant surprise for me. I was going to wait for the DVD rental, but it was the only movie playing in the theater next to my hotel that looked even remotely interesting...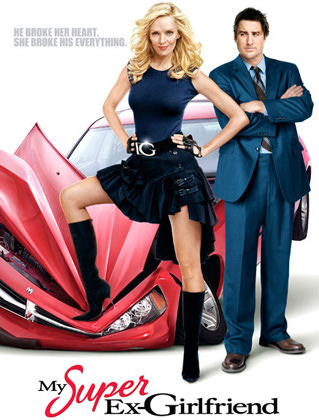 Luke Wilson plays Matt Saunders, an architect who's unlucky in love until he meets Jenny Johnson (played by Uma Thurman), a quirky woman with an amazing secret: she's the hero "G-Girl" who flies around New York as its super-powered protector. But when things don't turn out as planned, Matt breaks off the relationship and ends up with an ex set on revenge.
While the film doesn't work on all levels, the compelling cast and occasional humorous moment makes me glad I saw it. Eddie Izzard? Anna Faris? Rainn Wilson? WANDA SYKES?!? I am so there. But the real star is Luke Wilson, who manages to play this kind of sympathetic role with an ease and humility that makes the movie work despite some serious flaws in pacing... even when Uma goes overboard psycho.
In the end, I'm very glad that the super-hero genre has managed to cross over into comedy in a way that actually works. Somehow I don't think this will hold true for Tim Allen's upcoming Zoom! (because it sure as heck didn't for the ridiculous Sky High).
Anyway, hopefully tomorrow I'll be calm enough to blog again.
But I doubt it.