Driving over to Seattle is a two-and-one-half-hour endeavor that I have done so many times that I barely notice it anymore. One minute I'm leaving my driveway, and the next I am pulling into the city... everything that happens in-beween is nothing more than a blur. About the only thing I usually remember are the dumbass drivers that piss me off, but today I didn't even remember much of that. For some reason this time was like the trip wasn't even real. Like a video game perhaps.
And that got me thinking about how cool my life would be if it were a video game all the time.
It would probably start off with Elizabeth Hurley appearing before me in a cloud and giving me some kind of quest to complete...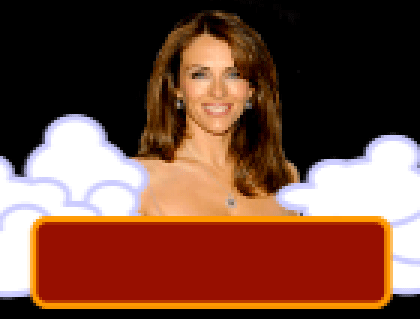 Then, like most adventure games, I'd be dumped in the middle of a forest with only my monkey companion to keep me company...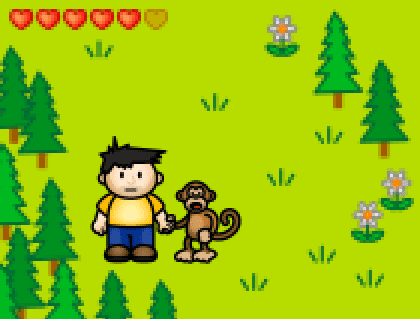 But eventually I'd slay a bunch of monsters and find treasure so I could upgrade to a Pirate Warrior...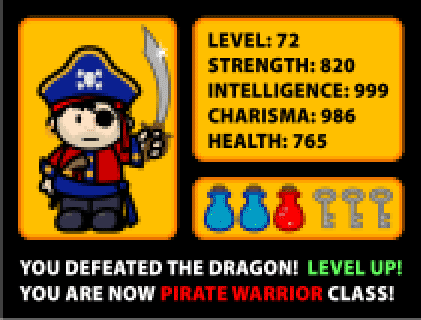 And then I could battle big-ass boss monsters like Jared the Subway Sandwich Whore...
Then I'd become King of the World and marry Princess Elizabeth...
Yeah, my life as a video game would kick ass!