I be internet-free! Blogging from a mobile phone is harder than I thought. 2 bad I suk at txt msg cuz therz no way Im bloggng lik ths!
UPDATE: Had I been able to post my progress map, I would have shown me making it to Bothell...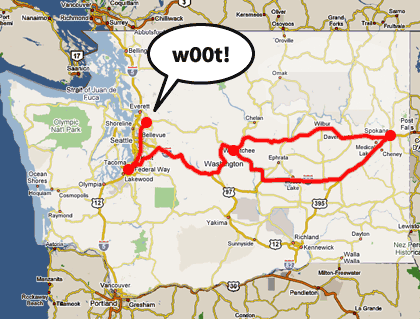 Heh heh heh... Bothell is just an "R" away from being "Brothell"...