Well crap. I had thought that my re-seating of the RAM, video card, and hard drive was a permanent fix for my new DOA Mac Pro yesterday... but, alas, it was not to be. When I went to turn it on this morning it was dead again, and no amount of mucking about the insides would help. My brand new Mac is dead. I am guessing that something got banged loose in shipping.
As I have said many times... I don't evaluate a company by what happens when things go right (that's what is supposed to happen), but what happens when things go wrong. Usually with a serious computer problem like this, the manufacturer insists on sending random replacement pieces in a half-hearted attempt to fix the computer. Not Apple. They are building me an entirely new machine. Pretty classy.
So, while I am sad that I don't have a functional Mac Pro, I am relieved that Apple is handling it correctly.
In other news, I've added Dr. Phil to my list of The Worlds Most Annoying People...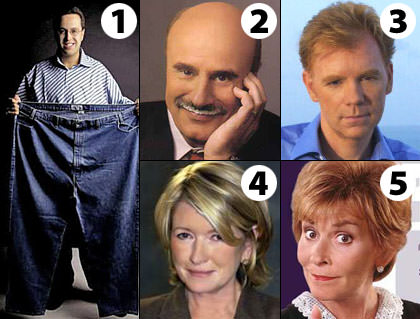 He surges past David Caruso, Martha Stewart, and Judge Judy... but doesn't quite knock Jared the Subway Sandwich Whore from the top spot. Unfortunately, this drops American Idol Taylor Hicks out of the top-five, but who really cares? He disappeared faster than vapor, so it's not like he's around to be annoying anyway.