When you live in a small town, your options for eating out are limited. We have a fine dining restaurant, a family restaurant, a pizzeria, a burger drive-through, and something like 37 Mexican restaurants (give or take). Unless you want to eat Mexican for a month, you only really have a week's worth of variety (and even that's pushing it, because they all feature mostly hamburgers on the menu).
And if you're vegetarian like me, only about 3% of what they serve is edible to you.
Last year a new restaurant opened up selling "Authentic Pulled Pork BBQ" which has since turned out to be a fairly popular place to eat. If you like shredded dead pig and loads of barbecue sauce on a bun, it's the restaurant for you.
I affectionately refer to it as the "Little Shop of Horrors". Mostly because of me doing the vegetarian thing, but the fact that they blast country music at full volume and have redneck decor everywhere is the real kicker...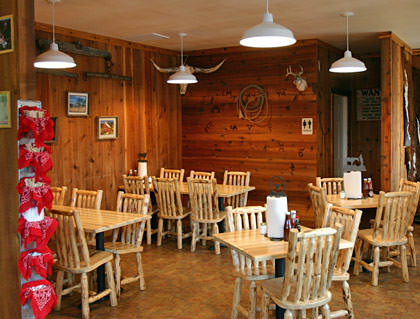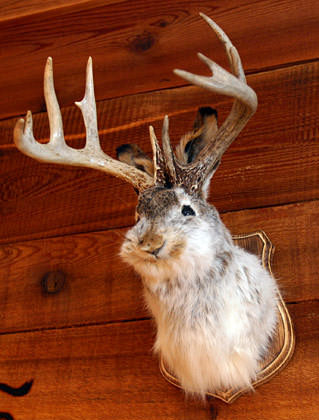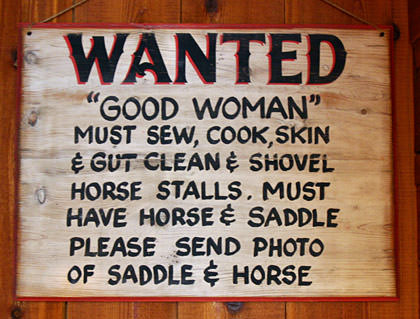 Frightening.
And yet this is probably what everybody from outside of the US thinks that all restaurants here are like (at least the ones that aren't McDonalds or Kentucky Fried Chicken). They could be right. I'm pretty sure that this is what the cafeteria at The White House looks like now.
But they make a decent potato salad and have good cornbread (with honey butter!), so I drop by every once in a while when I can't think of anything better to eat for lunch.
I just ignore the stench of roasting animal carcasses and try not to think of what goes on in that kitchen...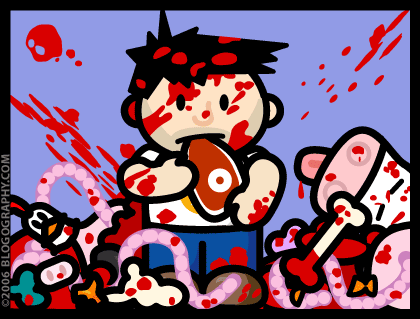 Or what they have to do to get their "pulled pork"...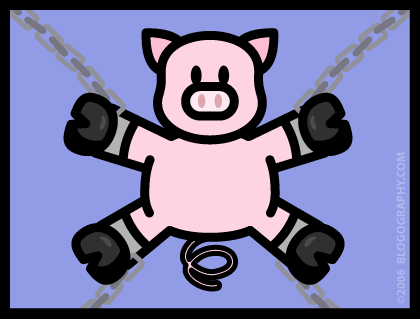 Which ends up looking like something that dropped out of a diarrhetic yak's ass...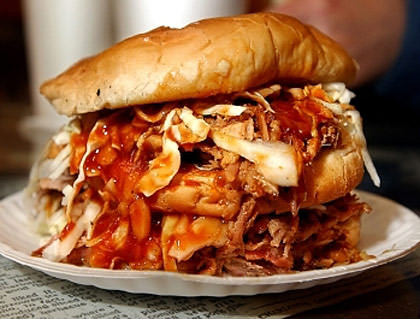 Bleh. It's Rush Limbaugh on a bun! Bon appetite.