I've written ad nauseam about my profound disappointment in the United States Government to provide adequate health care for its citizens, but it's never been written from personal experience. It's always been an observation of other people struggling... elderly people who can't afford to buy medicine... people who can't afford to go to the doctor when they get sick... things like that.
Until today.
Because today I received my medical bill from the little trip I took to the emergency room for kidney stones a couple weeks ago. The grand total? $2762.77, which is about the price of a brand new, top-of-the-line Apple Power Mac G5.
The good part (if you really look for it) is that I have health insurance to help out. Unfortunately, my deductible means I have to pay $1250 before my insurance actually kicks in, which is about the price of a new Apple iMac.
In order to help people like me with that deductible, the government is generously allowing its citizens to create "Health Savings Accounts", where you are allowed to put in your deductible amount each year, and not pay taxes on it. So I go to open up my HSA at the bank today, only to find that any account with a balance under $2500 will have a monthly service fee of $2.50. And since my account will have a balance of $0 after I pay out for my expenses, I will be effectively paying $30.00 a year to save any money on my taxes.
What a brilliant f#@%&ing idea.
Seriously, when are people going to get sick of this shit and start rioting in the streets? How much worse does it really have to get?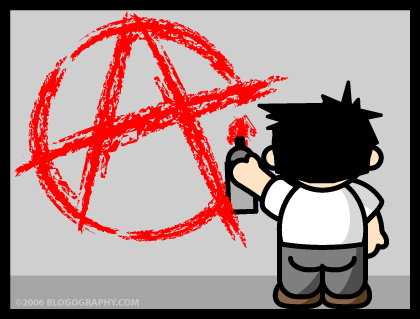 American citizens have to pay huge insurance premiums that still result in huge bills... but not huge enough to deduct from your taxes (unless said expenses exceed 7.5% of your income). Bad enough that the wealthiest nation on the planet makes us pay for all this shit in the first place... but to tax you on top of it? WHAT THE F#@&?!?
If the government is going to make me pay my own medical expenses so I can stay healthy, thus be able to work, thus be able to pay taxes on what I actually earn... why should I have to pay taxes on ANY medical expense? Would they rather we just not go to the doctor and die? How can you collect taxes from somebody who's DEAD you dumbass f#@%ers?!? Are you trying to encourage people to not earn any money so they can go on welfare and get their medical care that way? Stupid. Stupid. STUPID!!
Does this make sense to anybody? Anybody at all?
You shouldn't need to pay a bank $30 to save a minimal amount on your taxes if you need medical attention... you should be able to claim ANY medical expenses on your taxes as a deduction simply by saving a receipt. This is the least... the absolute VERY LEAST... our government can do for the people they are f#@%ing over.
Happy f#@%ing St. Patrick's Day.