Thanks to a suggestion from Rach, I decided to make my own bank checks. It's only $20 for 150 of them, and you can rotate through four separate designs if you want. Since I've already made my own stamps, I figured "why not?" I don't think that you can use photos of other people without permission, so Elizabeth Hurley checks are not an option... and I'm certainly not going to put photos of myself on them. Guess it's going to be a bunch of DaveToons then.
The hard part is trying to pick toons that will work in such a severe horizontal format. I did the best I could, and am mostly happy with the results.
Bad Monkey...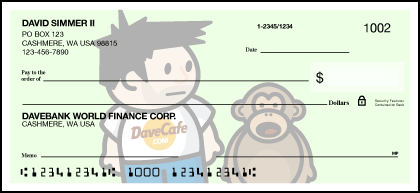 Toothpaste...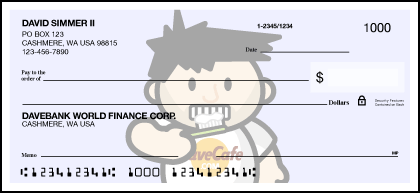 Scary Clown...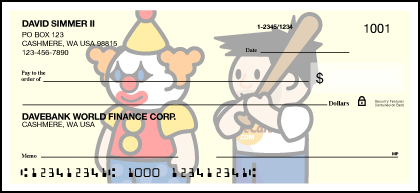 Super Pope...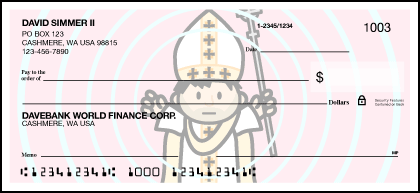 Big fun! I need to start customizing everything... I want my own glassware, dinnerware, and cutlery. My own shoes, socks, and boxer shorts. My own toothbrushes, shower curtains, and condoms. I definitely want my own line of erotic sex toys (which may be considered "Not Safe for Work" and are pictured in an extended entry)...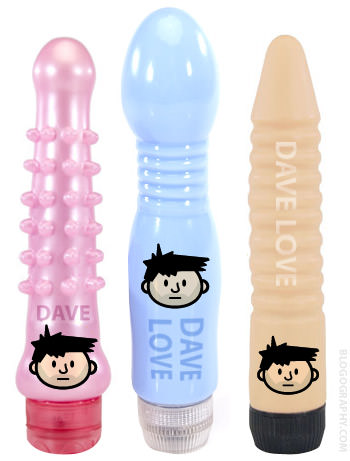 My ad campaign will go something like this: "For the ultimate pleasure, touch yourself with Dave."
Sometimes my brilliance amazes even me.