With tons of work to get through this weekend, I spent most of my time in front of the television with my laptop in an attempt to get caught up. I always like to work with the TV running in order to mask ambient noise, and this time I decided on a Dr. Who DVD that a friend gave me to watch, followed by a marathon of classic Star Trek episodes.
It doesn't get much geekier than that.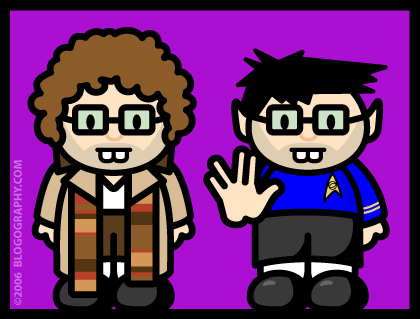 Until I start watching all my Buffy The Vampire Slayer DVDs.