I almost forgot about my blog today, because I have been completely absorbed by the new Nintendo DS game: Metroid Prime: Hunters! I haven't had a lot of free time, but every minute I manage to find is devoted to playing this game. To say that it kicks ass is an understatement of biblical proportions.
Basically, it's a "first-person" shooter, where you play a bounty hunter immersed in a fully 3-D environment. The visuals are amazing, and the gameplay is beyond cool. Being able to have this kind of action in the palm of your hand is almost too good to be true...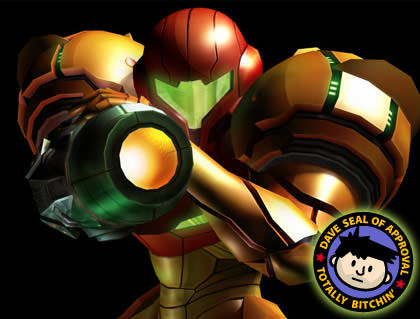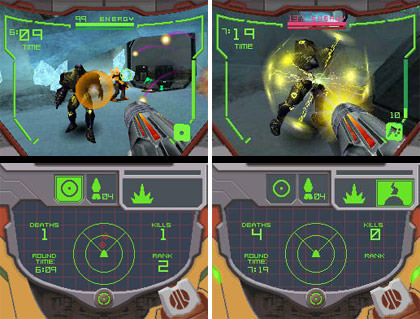 The best part of the game is that you can play against other people over the internet. This is adds an entirely new level of fun to an already awesome game. Unfortunately, I'm not very good yet, so I spend most of my time having my ass served up to me...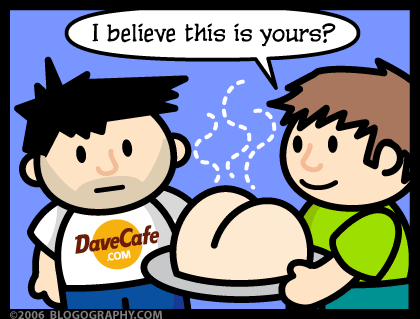 Big, big fun. I find it shocking that the game designers managed to fit so much cool stuff in such a tiny little Nintendo DS cartridge.
As if that wasn't enough for today, I got the latest Lego Shop at Home Catalog in the mail this morning.
OMG! THEY NOW HAVE BATMAN LEGOS!
Yes, you read that right, BATMAN!!! and he's made from LEGO!!!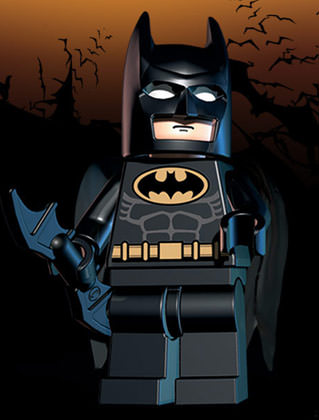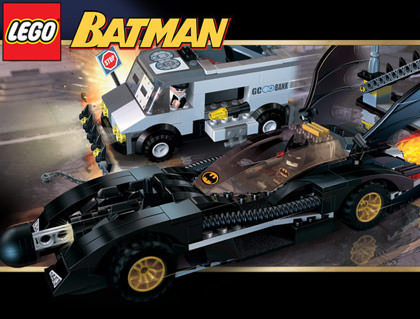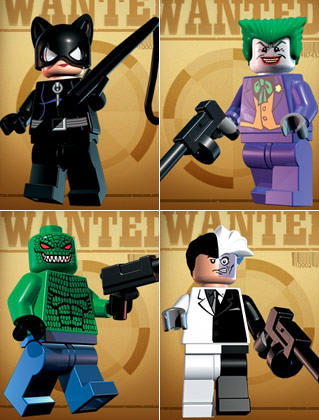 How could I possible NOT buy these?!? You can see the entire line at Lego.com.
Okay, back to getting my ass kicked in Metroid Prime: Hunters.