Kevin found something fun over at his Kapgar Blog and, even though I actually had a topic today, I decided I wanted to play too.
The deal is that you upload your photo to this MyHeritage site and they match you to their star-studded celebrity database of images to see who you most resemble. In Kevin's case, it ended up being a bunch of women. This had me terribly worried, because he's far more butch than I am.
Anyway, if you want to see my results and read my conclusion, it's all in an extended entry...
I ended up running three different photos so I could get a consensus going. First up, ANGRY DAVE...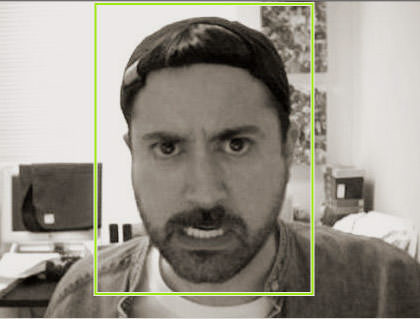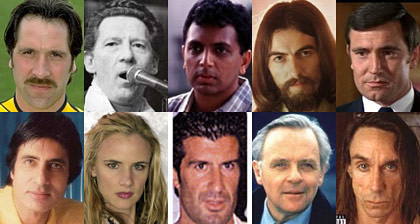 David Seamen (63%): Heh heh heh... you said "semen" heh heh heh. No idea who he is.
Jerry Lee Lewis (58%): Great balls of fire! singer. He's kind of scary-looking.
M. Night Shyamalam (56%): Famous Sixth Sense director. Sweet!
George Harrison (53%): A Beatle! That kind of kicks ass!
George Lazenby (53%): This is a James Bond guy, but not a famous one. Still, James Bond is cool.
Amitabh Bachchan (51%): No clue. An Indian actor, I'm guessing.
Juliette Lewis (50%): I blame this on the fact that she looks more like a dude than I look like a chick.
Luis Figo (50%): No clue. Any relation to Lou "Incredible Hulk" Ferrigno??
Sir Anthony Hopkins (49%): Hannibal Lecter. Well that's just great.
Iggy Pop (49%): Now that's just mean!
Next up, SKANKY DAVE...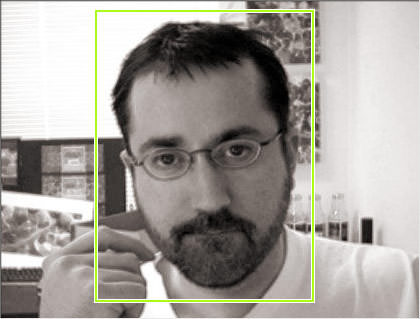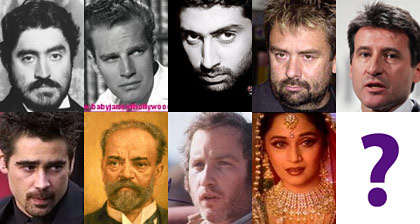 Alfred Molina (59%): Doctor Octopus! That kicks ass! A good actor too.
Charlton Heston (57%): Holy Moses!
Abhishek Bachchan (57%): Wait a second... this is a different Bachchan from the last one?!?
Luc Besson (54%): One of my most favorite film directors ever, he's hit it with Milla Jovovich!
Sebastian Coe (52%): That's the British Olympic guy I think.
Colin Farrell (50%): The sleazy actor? Sweet!
Antonin Dvorak (48%): Amazing, but frightening, musical composer.
Richard Dreyfuss (47%): Crap actor who I have never liked in anything, including Jaws & Close Encounters.
Madhuri Dixit (45%): Whoa! I am so totally hot there! Must be another Indian actress I guess.
Lastly, TOTALLY F#@%ED UP HAIR DAVE...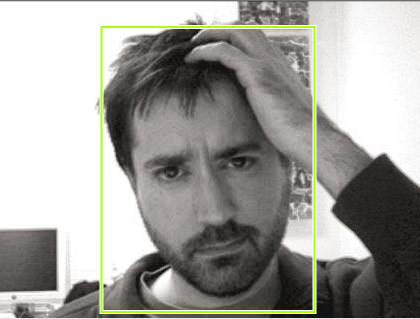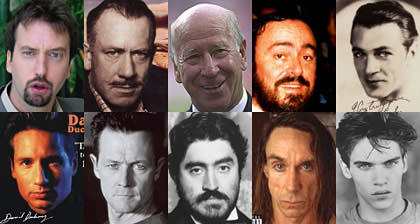 Tom Green (61%): Unfunny comedian and crap actor who hit it with Drew Barrymore.
John Steinbeck (60%): Good, but overrated Grapes of Wrath author.
Bobby Charlton (55%): Famous English footballer I think.
Luciano Pavarotti (55%): I don't like opera.
Gary Cooper (55%): Hey... he was that cool High Noon guy. Nifty!
David Duchovny (54%): He kicked ass on X-Files and hit it with Tea Leoni!! My favorite result.
Robert Patrick (51%): He was that liquid Terminator guy, which is kind of cool I guess.
Alfred Molina (51%): AGAIN?!? Very cool.
Iggy Pop (51%): AGAIN?!? Does "MyHeritage" hate me or something?
Jonathan Rhys Meyers (50%): He played Elvis. I'd be more impressed if it were real Elvis.
Conclusion?
I don't think that I look like any of these people (except Colin Farrell, of course... I so totally look like Colin Farrell!). Thus I say MyHeritage's "advanced face recognition technology" is full of crap. I am guessing that this means the US government will pay them 500 billion dollars to create "advanced terrorist recognition technology" to safeguard the nation.
On the plus-side, I didn't get matched to a bunch of chicks like poor Kevin did! It must be the beard.