Heaven help me, I've been sucked into the bizarre Lynchian world of Twin Peaks. Again.
When the show first debuted back in 1990, I was instantly addicted. Not only was it quirky and entertaining, but it had a stunning cast of actors playing some of the most fully-realized characters ever seen on television. Everybody had a story. Everybody had a secret. Everybody was linked to everybody else. It was a delicious web of lies, deceit, danger, and mystery that was (and still is) unique to television. It was the best soap opera ever.
And lest we forget Laura Palmer all dead and wrapped in plastic...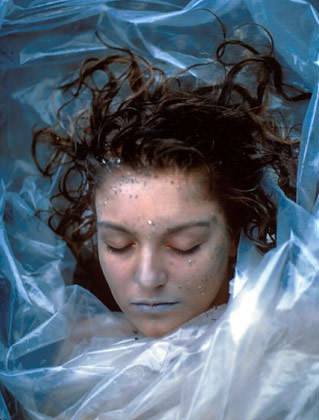 Last week I was digging through a bunch of papers and found my Twin Peaks Access Guide. It's a travel book for the fictional town of Twin Peaks, Washington. And though the town may be fake, the exterior locations used for the show are very real. Having lived in Washington State most of my life, I've been to many of them.
Anyway, finding the book reminded me of the show, and so I've been watching the first season episodes I have on DVD. I just finished the last one (episode 7), and now I am depressed that season two hasn't been released. It was supposed to happen last year, but we're still waiting.
Good thing for Paramount that my log does not judge...
The story kind of wandered a bit near the end but, taken as a whole, Twin Peaks is still brilliant television. Hopefully I'll be able to finish watching it again one day soon.
"Through the darkness of futures past, the magician longs to see. One chants out between two worlds... fire, walk with me."