Society will eventually turn me into a psychotic killer.
Though, in the event that the District Attorney should ever question you about my mental state, I'd appreciate it greatly if you would keep that to yourself. If I ever DO go on trial for murder, I think that I should like to go free so I could kill again.
Because I hear that once you've tried killing, you really get a taste for it.
And speaking of taste, do parents teach their kids eating manners anymore? Little things like...
Chew with your mouth closed.
Don't talk with your mouth full.
Take small bites so it fits in your mouth
etc. etc. etc.
Anybody? Because it seems that everywhere I go, there's at least one person with positively appalling manners. I am getting really grossed out at having to listen to people smack away at their food while watching them chew with their mouths wide open, or having them spit food at me while they're talking...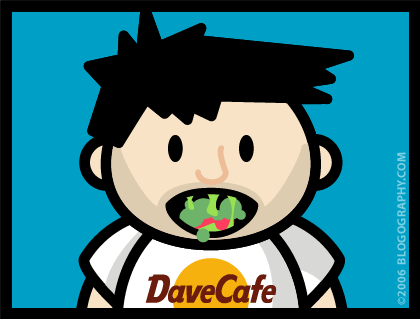 Last week a work contact called me on the phone and I had to listen to her chomping away in my ear because she was too stupid to understand that it's RUDE to eat lunch while talking on the phone.
It made me want to kill her.
Then yesterday I went to a bagel shop that's not really a bagel shop because the gummy crap they serve tastes nothing like a real bagel (so few "bagels" outside of New York City actually do), and had to wait for my take-out order next to somebody who was totally incapable of chewing with their mouth closed.
He deserved to die quite badly.
And it's all because manners are getting to be a thing of the past. I guess people don't know any better, and probably wouldn't care if they did. Rude eaters should warn you of their bad behavior before inviting you to lunch... or, at the very least, ask permission first. I'm all for permission-based behavior...
Do you mind if I smoke?
Do you mind if I order an alcoholic beverage?
Do you mind if I fart?
Do you mind if I clip my fingernails?
Do you mind if I chew with my mouth open?
Do you mind if I spit food at you while I talk?
Do you mind if I take that taco and shove it up your ass so I don't have to watch you eat it?
I don't want to become a killer... honestly I don't. But can I really be blamed if society makes me a murdering psycho? Then it wouldn't be my fault, right... you'd forgive me?
Anyway...
Wanna do lunch sometime?