Sigh. Nothing like a dead laptop battery to ruin your day. I wrote this entry at 5:30am with the intention of posting it on my lunch hour. But then my battery ended up being totally dead, so I had to wait until I got home to the sweet embrace of my power adapter at 10:30pm.
And that's a real shame, because now I'm going to feel the need to proofread it. So an entry that took me 15 minutes to write and draw this morning will now be picked apart for two hours. It seems that once I start proofreading I have no idea how to stop myself. Worst of all, the proofreading isn't going to do anything to fix my crappy writing skills. If anything, I'll probably make things worse.
You've been warned.
Anyway...
It seems that Hollywood is just going apeshit over monkeys.
Everywhere you turn, there's monkeys. Monkeys in movies. Monkeys on television. Monkeys in advertisements. Monkeys everywhere. It's a monkey renaissance.
And that's cool because it means that Bad Monkey can get work in porn remakes! You know how they take a movie like Free Willy and remake it as a porn flick called Free THE Willy... or Under the Tuscan Sun becomes a porno called Under the Tuscan BUNS or something like that. It's all good harmless X-rated fun! Like this...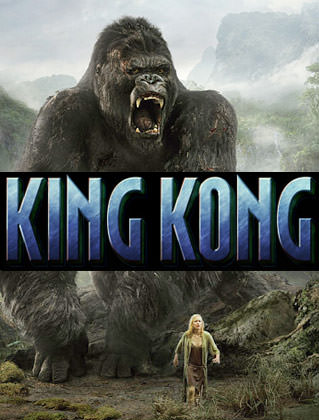 Here we take King Kong, add Bad Monkey, and the porno remake could become...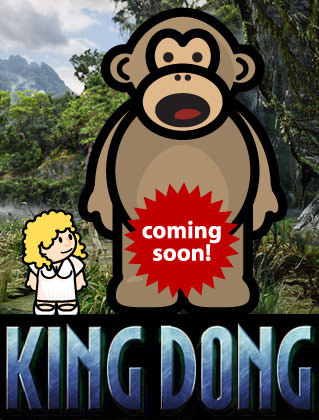 An instant classic! Here's another...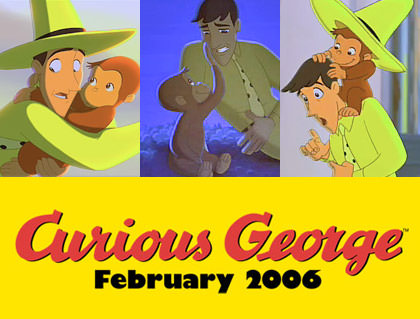 We remake the upcoming Curious George animated film, add Bad Monkey, and it could become...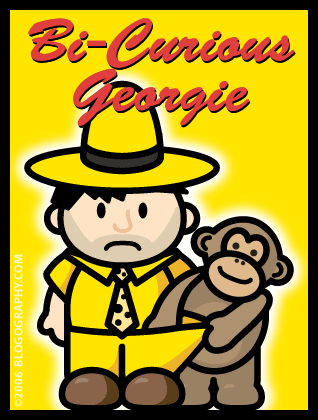 And I'm sure that something porn-tastic could be made from Grandma's Boy which has a monkey in a starring role, or even the new CBS show Love Monkey which doesn't have any monkeys, but probably should because it's totally confusing otherwise...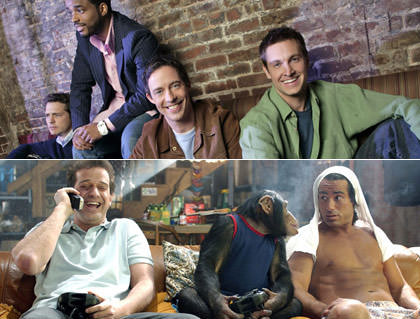 See? The possibilities are endless! Sadly, some of the best monkey porn titles are already taken by regular movies. Iron Monkey? Ha ha ha. Monkeybone? BWAH HA HA HAAAAAH!
So bring on the primates.
Bad Monkey could use the cash, and I'd be happy to have him throwing his feces on somebody else's walls for a change.
BLOGOGRAPHY FLASHBACK ENTRY: Banana
BLOGDATE: May 11, 2005

In which Dave learns how to peel a banana from a monkey while avoiding Thai hookers.
Click here to go back in time...