My sarcastic nature is forever getting me into trouble... mostly by people who think I'm serious about all the things I say. I had a girlfriend who once asked me "why do you always expect the worst?" to which I replied "years of conditioning." And, for the most part, that's true. When people, places, services, purchases, and everything else you encounter ends up sucking ass, you just come to expect it...
You expect your new Panasonic piece-of-crap DVD player will break after a week.
You expect the latest Rob Snider movie will be "stupid-stupid" instead of "stupid-funny."
You expect it to rain on your vacation.
You expect politicians to lie and break their promises.
You expect those french fries you just ordered will arrive all limp and greasy.
You expect that your hotel room will smell like ass and have funky stains on the sheets.
You expect that those penis enlargement pills you ordered off the internet won't really work... (ahem, or so I am guessing).
Continuous disappointment ends up conditioning you to expect the worst. Anything else is just a pleasant surprise. Call me a cynic, but I lead a much happier life by not getting my hopes up.
And, sure enough, that same girlfriend dumped me two days later to go back to her psychotic ex-boyfriend...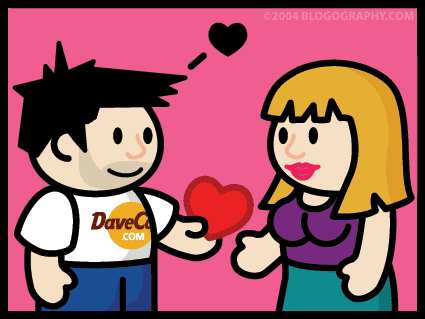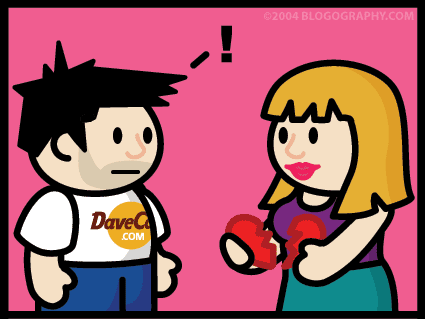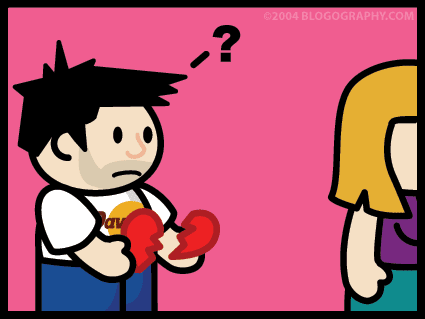 Yes it was disappointing, but also not wholly unexpected, so life goes on.
But now something has changed for me. My new Macintosh PowerBook is supposed to ship out today, and I can't help but be excited. Heaven help me, I am actually expecting good things this time. My Aluminum PowerBook will arrive and be totally perfect. I will fall in love with the speed and all the fancy new features and get over the heartbreak of my faithful Titanium PowerBook dying. It will be everything I desire in a laptop computer and I will be happy.
Life is good.
Though knowing my luck, FedEx will probably lose my PowerBook during shipment or run over it with a truck or something.
Hey, I tried to be optimistic there for a minute.